Build Soccer Specific Stamina with Three Exercises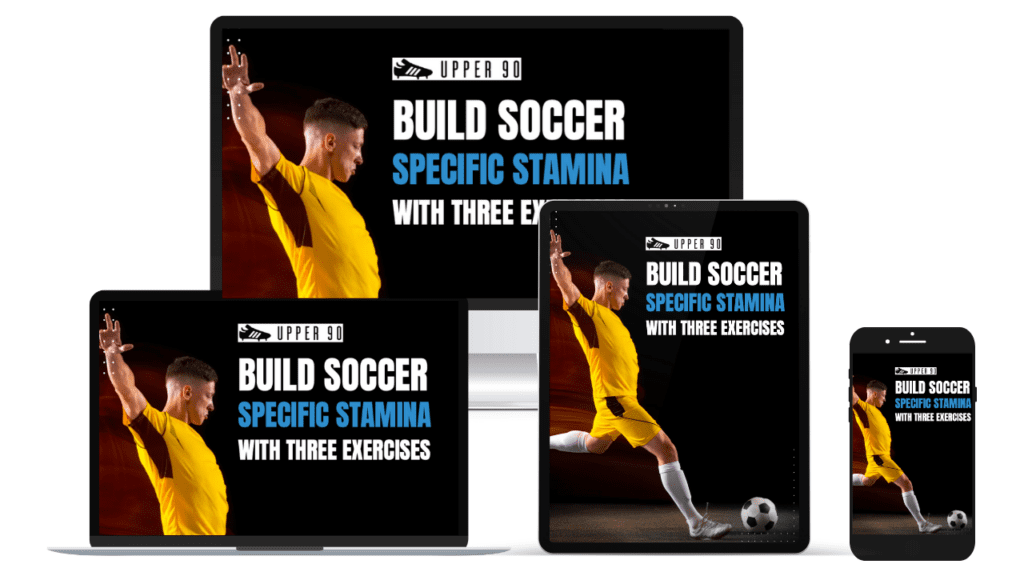 For Just: $8.00
What to Expect with These Exercises
These exercises are simple, effective, and scalable for all ability levels.
The goal of these drills is to improve your fundamentals while also boosting your athleticism and explosiveness.
Some drills will be performed with the ball, and others will be performed without. They are all designed with players in mind.
For convenience, I've included comprehensive step-by-step diagrams for every single drill.
Following the Right Drills
If you're a serious player, you don't want to focus your training on long and slow cardio.
Instead you need to be doing soccer (football) specific training exercises.
The right drills are going to help you improve your fitness while also making you a better player.
After performing these exercises consistently over just two weeks, you'll notice your stamina and endurance will improve on the pitch.
Beyond that, you'll also develop your dribbling & overall technical ability.
What You Need
Once you've found a field or an open area to train, all you'll need is the following:
Ball
Cones (anything to dribble around will work)
These drills only require the basics and are very simple to follow.
All you need to be successful is to take action. Remember that improvement comes with consistency!
The more you implement these drills, the faster your progression will be as a player.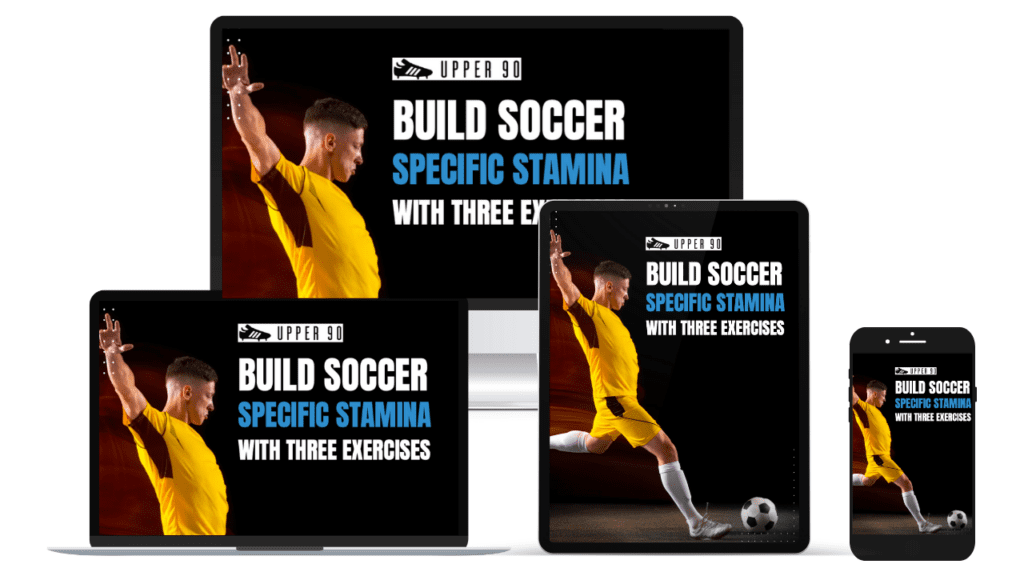 For Just: $8.00
60-Day 100% Money Back Guarantee
I truly want this guide to be helpful in your journey to becoming the best player you can be. After 60 days, if you don't feel like the guide has been worth the money for you, we'll refund your entire order.
Private coaching can cost hundreds if not thousands of dollars. So i'm hoping that the content in this guide can be a useful and cost effective resource for those who may not be able to afford one-on-one training.
Please feel free to contact us if you have any questions. As always, best of luck with your training!