Best Formations for 7v7 Soccer
Best Formations for 7v7 Soccer
Small sided soccer is a great way to play the beautiful game. Whether you're coaching or playing on a team, having a good understanding of tactics and formations can go a long way. There's obviously a lot of carryover in tactics from 11 aside soccer to 7v7, but there's a few key distinctions that are worth noting. In this article, we'll be covering the best tactics and formations for 7v7 soccer.
Tactics

Fitness
Ball Movement
Defending
Attacking
Goalkeeping

Formations
Game Management
For all the latest football boots and training gear, go to World Soccer Shop for the best prices online. Having the right gear will ensure you can train effectively for your small sided matches.
Tactics
The field size in 7v7 soccer is going to be considerably smaller than your typical full field. This means that teams will have to both attack and defend as a unit. Players will have to also give each other space to avoid crowding the ball. For supplemental tactical advice, check out this useful article with 10 Player Tips for Small-Sided Games. Before we get into specific formations, below are several core tenets to get you tactically prepared for 7v7 soccer.
Fitness
Teams that are able to run harder often end up on top. That's why stamina is so important in soccer. Small sided games are no different. Once players become too tired to run, formations and tactics begin to fall by the wayside. Midfielders will stop tracking back to defend, while defenders don't press up the field to support the attack.
If you play 7v7 soccer once a week, incorporating fitness during your off days will help you better prepare for your matches. The more fitness you have, the more valuable of an asset you are for your team. If you're looking to improve your fitness and speed in particular, check out the following article for getting in shape for soccer.
Ball Movement
Transitions in 7v7 happen very quickly. This is in part due to the smaller size of the field. Being able to pass the ball quickly among your teammates is crucial for success on offense, defense, and in controlling the midfield. You'll want to make sure that you train your short and mid-range passing skills along with your first touch. Additionally, be sure to keep your passes quick. This will maintain a high intensity level and keep the opposition on the back-foot.
Defending
Most 7v7 formations require two to three defenders at the back. These players will be the last line of defense to prevent the opposition from scoring. Keep in mind that 7v7 matches usually have no offside rule. This means that the defenders will need to stay back in order to prevent counter attacks and goal poaching. Midfielders are also responsible for tracking back and applying pressure to the opposing team when they have the ball.
Attacking
Attacking is usually easier in small-sided games as there are often more goal scoring opportunities. It's extremely important in 7v7 soccer for every field player, including defenders, to be able to shoot the ball. When initiating attacks, the defensive players should look for an out-ball to the midfielders or forwards. A successful offense should be able to keep possession until they find a devastating through ball to divide the opposition.
Goalkeeping
Goalies can play a very useful roll in 7v7 matches. In addition to saving shots from the opposition, goalies should also be able to distribute the ball and initiate counter attacks. Therefore, it's helpful if your goalie is confident with their feet.
Formations
3-2-1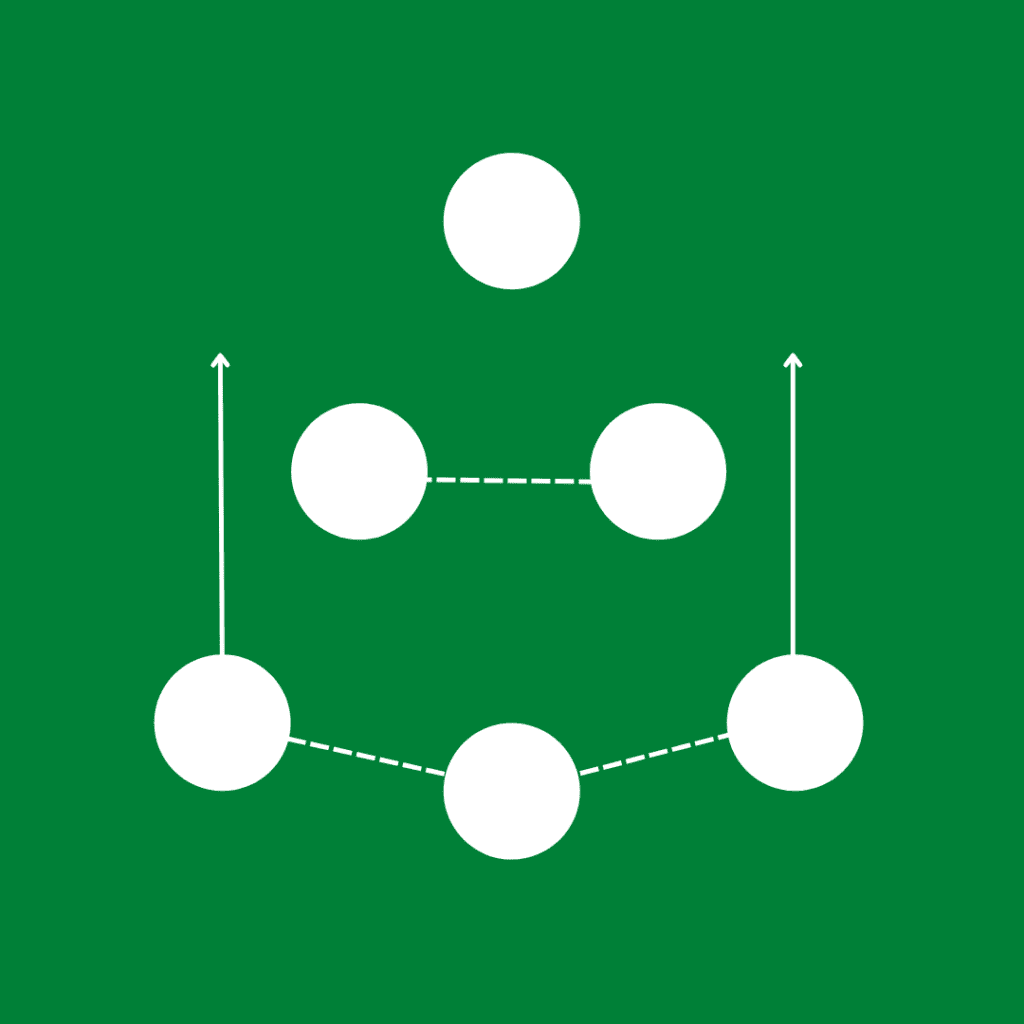 The 3-2-1 is one of the most utilized formations in 7v7 soccer. This set-up involves three defenders, two midfielders, and one forward. One center back is partnered by two outside backs on defense. Two central midfielders are then responsible for holding down the middle of the field. Finally, one forward can be left to run on to through balls and pressure the opposition backline.
Tips
Use the outside defenders to provide width, ensuring they participate in both attack and defense
Utilize the central defender as a sweeper for clearing dangerous balls
Have one central midfielder play more defensive, while the other plays slightly higher up
3-1-2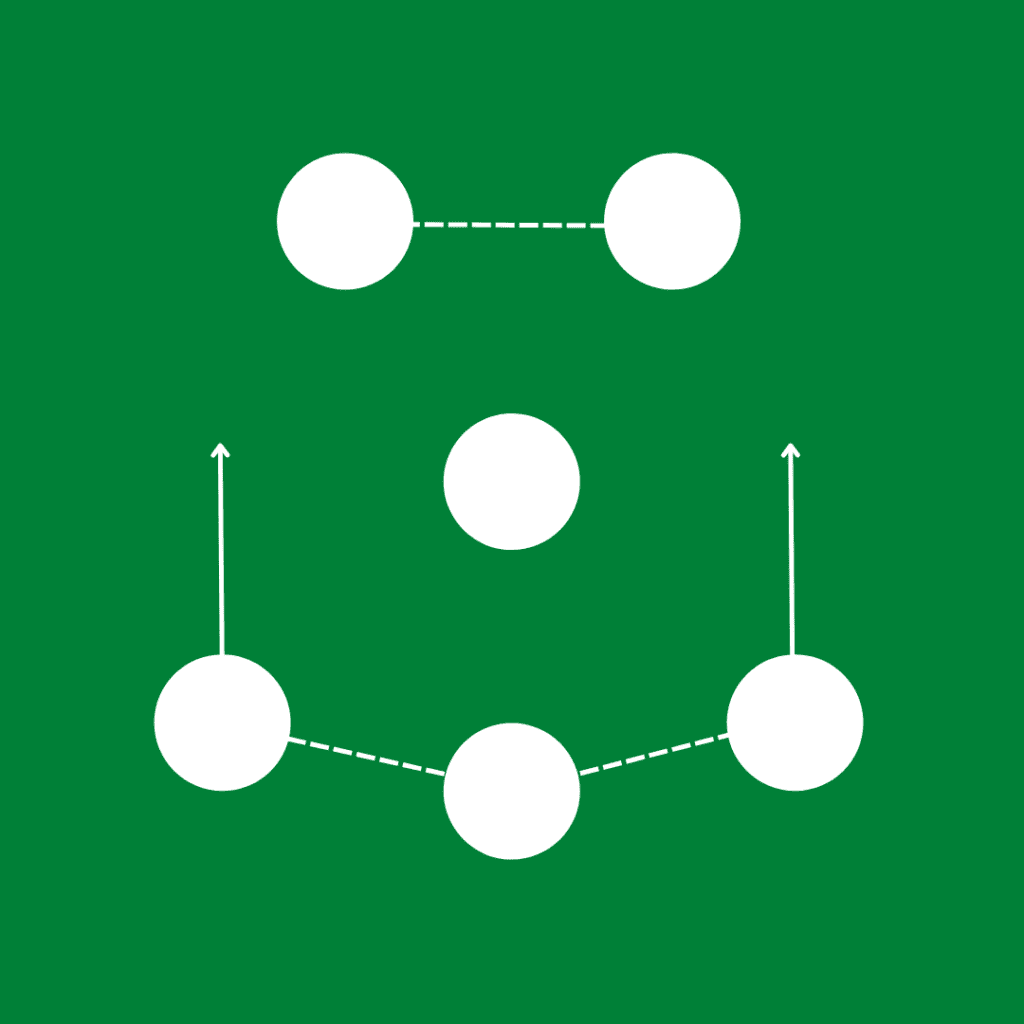 The 3-1-2 adds slightly more offense to the mix in comparison to the 3-2-1. Two forwards at the top of the field can pose more of a goal threat. However, defenders and attackers must be ready to support the lone central midfielder in this formation.
Tips
The central midfield player should have a strong first touch and be able to dictate the speed of the game
Allow one defender to move into the midfield when on offense
The two forward players must spread out to avoid crowding each other's space
2-1-3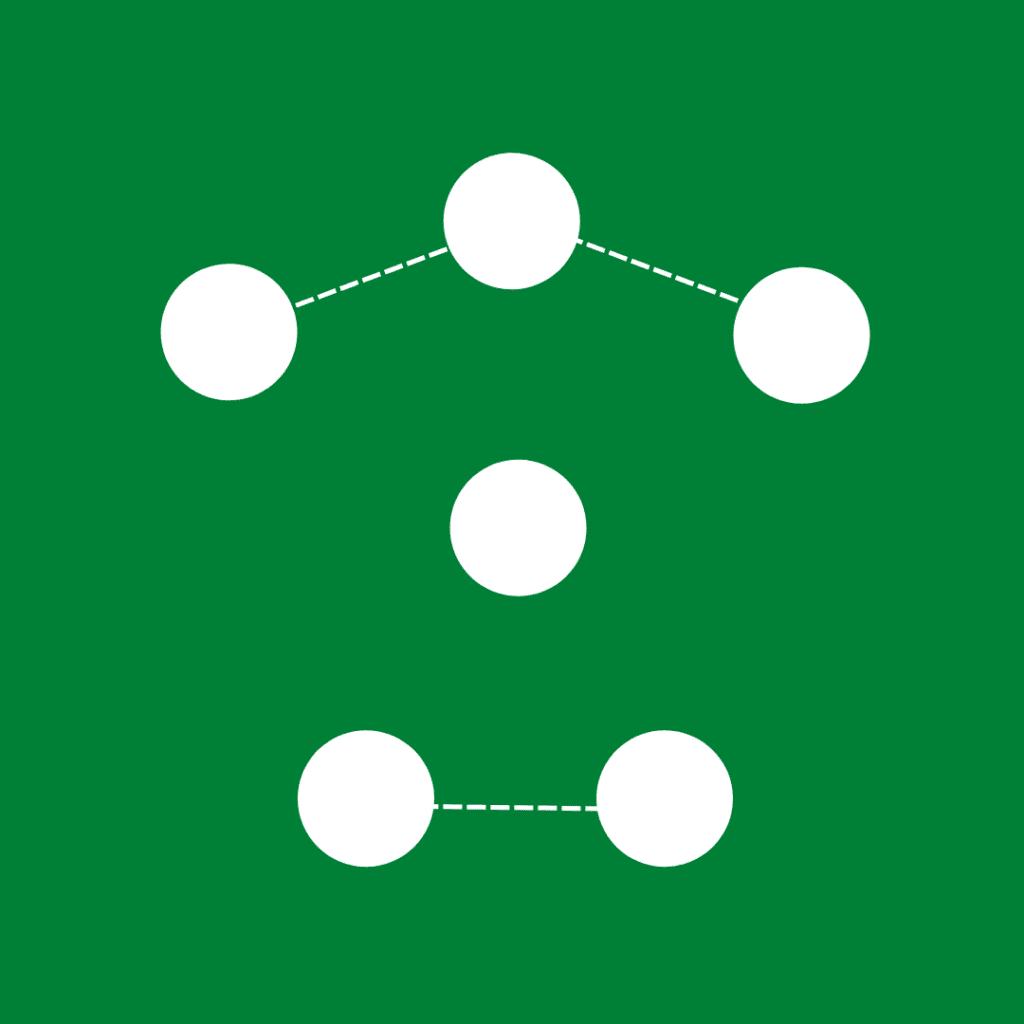 The 2-1-3 is one of the most offensive formations that you can play in 7v7 soccer. This is due to the fact you have three forward players up top. One striker stays central, while two wingers offer width on the flanks. As long as the forwards are willing to occasionally track back on defense, the 2-1-3 can be a great attacking structure.
Tips
Wingers should drop into the midfield when the opponent has possession
The lone striker can move back slightly and become a play maker for the two wingers
The central midfielder should play through balls behind the defenders, while encouraging the wingers to make runs
2-3-1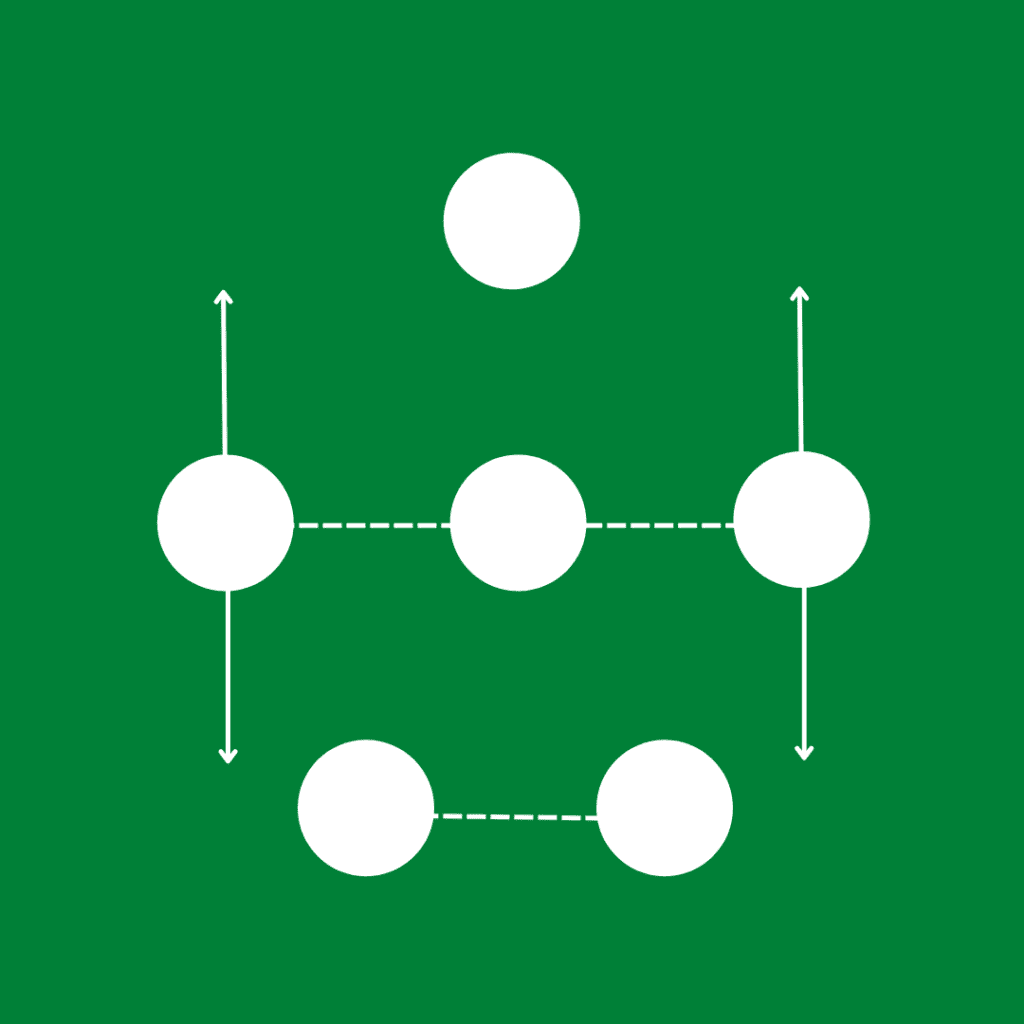 2-3-1 is another favorite formation among 7v7 teams. This is because the formations offers a strong midfield that can help dictate the speed of the game. It's important to note that the three midfielders must be moving constantly to support both the defense and the offense.
Tips
When defending, have the central midfield player rotate to central defense
Have the outside midfielders stay wide, allowing them to stretch the opposition
Allow one midfielder to stay back during attack so that the defense is protected from a counter attack
Game Management
Soccer is a very fluid game. As a result of the scoreline, you may want to change up your tactics during the game. It's important to be able to make adjustments if things aren't going to plan on the field. If your team is under pressure or conceding goals, consider moving from two to three defenders. It may also be wise to exchange a forward player for a defensive midfielder.
If you're looking to open the game up with a goal, try implementing a formation with three forwards. You could also add an attacking midfielder to help create more chances. Try to be positive and proactive during the game, and always focus on improvement for the next match.