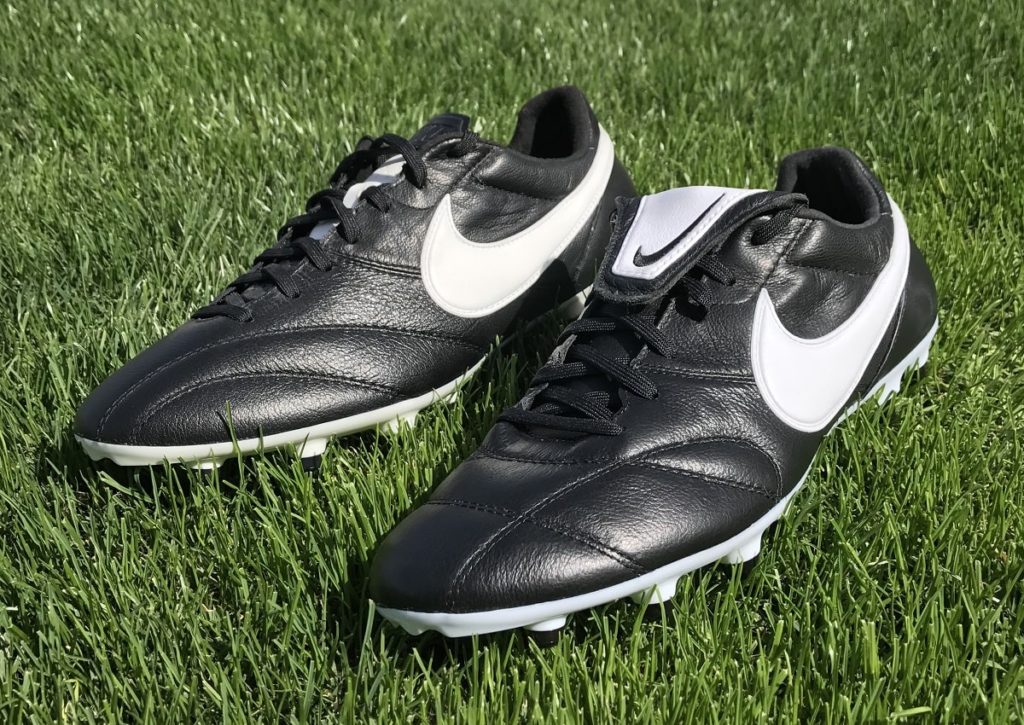 Nike Premier 2 Review:
For those looking for a comfortable, affordable, all leather football boot – you might look no further than the Nike Premier 2. Nike have focused on flashy and trendy boots in recent years (Mercurial, Phantom, Tiempo), often leaving little room for more simple designs.
With the updated Premier 2, Nike have refined a classic design. They focuses on getting the fundamentals of the boot just right, while leaving out bells and whistles that would otherwise be distracting. I had the chance to wear these boots for over a year, playing in a wide variety of conditions. In this review, i'll go through my thoughts on different aspects of the Premier and if I ultimately think it's a good choice for you.
Style
The look and style of the Premier hast to be one of its best features. The patterns and stitching are simple, putting the full kangaroo leather upper on display. The iconic Nike swoosh logo also contrasts well against the side of the boot. Another unique stylistic choice of the Premier is the classic fold-over tongue. Although mostly for looks, the tongue helps to cover the laces and allow for more seamless contact when striking the ball.
Fit
The Nike Premiers had almost no break time what so ever. They were able to fit like a glove straight out of the box. The feel also improved over the first few training sessions as the leather started to adapt to my foot shape. As far as sizing goes, I would recommend using the same size for Nike boots you have ordered in the past. If you typically wear other brands, I would suggest going up a half size as Nikes tend to run slightly small in my experience.
Durability
These boots were my daily drivers for over a year, taking me through numerous training sessions and matches. The Premiers lasted me longer than most other boots i've owned, with the exception of the Adidas Copa Mundial. You can definitely trust these boots to get you through the season.
Price
The Nike Premier 2 currently retails for a price of $110.
Value
This is another highlight of the Nike Premier 2s. There is no competitor that offers a full kangaroo leather football boot at this price point. Typically, one would need to spend over $200 to get the same materials that are featured in the Premiers.
This makes the Nike Premiers a good option for someone who's looking for a full leather boot, but wants to keep within a limited budget. At this price point, it's unlikely that you will be able to find a better quality boot than the Premier.
Final Review
The Nike Premier stands out to me as one of the most underrated boots on the market. At a reasonable price point, you get a comfortable and stylish kangaroo leather football boot. These are a fantastic and reliable boot to add to your collection.