New Balance Tekela V4 Pro: Still the Best Laceless Boot?
New Balance Tekela V4 Pro
Laceless football boots have been making waves in recent years, and it might come as a surprise that a brand like New Balance is leading the charge in this laceless revolution.
In this comprehensive review, we'll take a deep dive into New Balance's flagship laceless football boot, the Tekela V4 Pro.
We'll not only compare it to other laceless boots but also stack it up against those with a more traditional lacing system. Then If you are interested in picking up a pair of these boots, we've got you covered with links above where you can often find them at a discount.
Design Qualities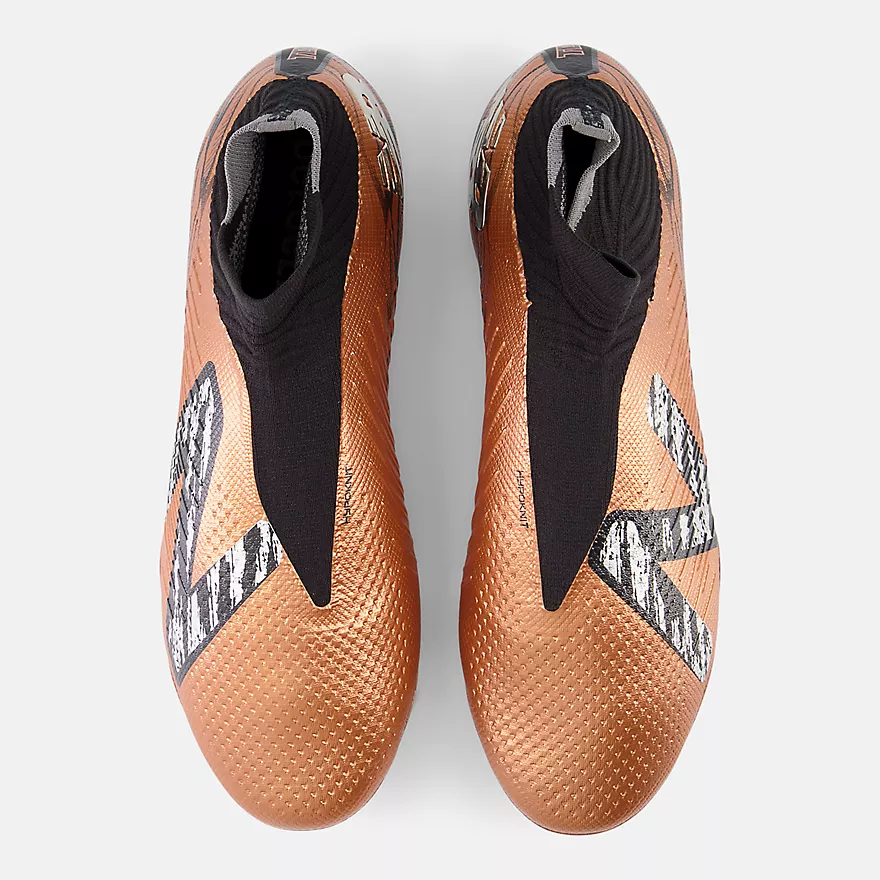 The first thing that catches your eye when you see the Tekela V4 Pro is its one-piece Hypoknit upper.
This seamless upper has a continuous sock-like feel, offering a sleek and clean aesthetic. The color variation we have here with copper accents adds a touch of elegance to the boot.
Key Details
Continuous one-piece upper for a streamlined look.
Embossed Elements: Textured areas on the upper for improved ball control.
Elasticated Collar: Ensures a snug, yet structured fit.
Innovative Soleplate
The soleplate of the Tekela V4 Pro is a two-tone design, with rigidity in the heel and midfoot while allowing a bit more flexibility in the toe box. However, what really sets it apart is the unique stud configuration.
Stud Configuration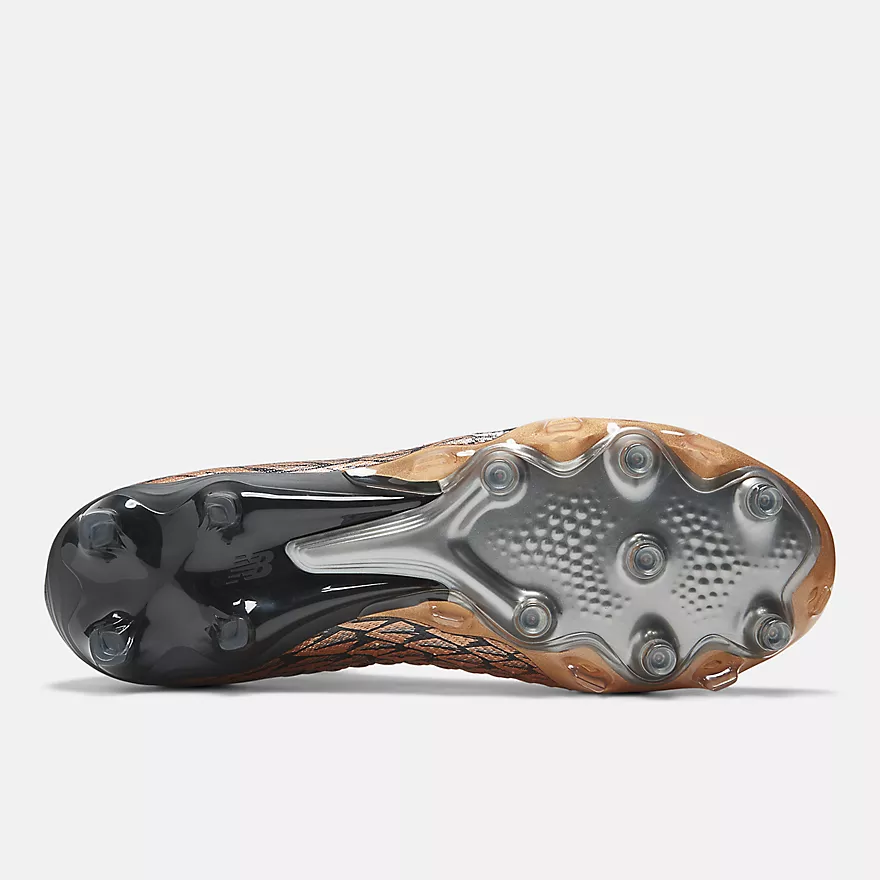 Heel: Four angled studs for stability.
Forefoot: A mix of conical and bladed studs for multi directional grip
The stud layout of the Tekelas feature a standout design, with bladed studs placed along the perimeter to provide traction.
Fit and Comfort
Slipping into the Tekela V4 Pro is surprisingly easy for a laceless boot. While you may need a bit of force to pass through the collar, it's a breeze to put them on.
Once they're on, they offer a secure fit throughout the length of your foot. The heel area then features a plush inner liner, similar to Adidas's X Crazyfast models, ensuring comfort and reducing the break-in period.
Key Details
Lockdown: Excellent heel lockdown.
No Pressure Points: Accommodates a variety of foot shapes.
Roomy Toe Box: Ideal for those with wider feet.
On-Field Performance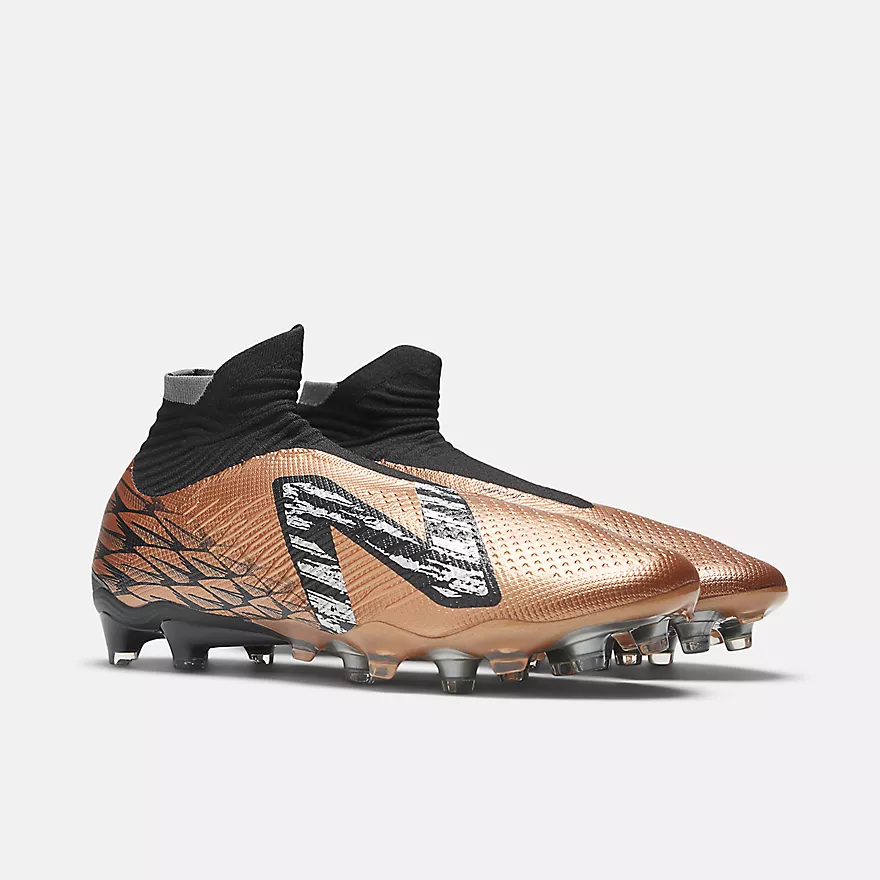 Switching from laced boots to laceless can take some getting used to, but the Tekela V4 Pro eases that transition.
The absence of laces provides a clean striking surface, and the traction from the soleplate is remarkable. During high-speed runs, the boot's collar keeps your foot securely in place.
Playability
Clean Striking Surface: Perfect for ball control and striking.
Traction: Excellent grip, especially during direction changes.
Embossed Elements: Enhance ball manipulation.
Ideal for Speed: Collar ensures a secure fit during quick runs.
Comparing to Competitors
If you're contemplating the switch from laced boots to laceless, it's important to consider how the Tekela V4 Pro compares to other football boots on the market.
Adidas is the main contender in the laceless game, offering models like the Copa Pure, Predator Accuracy, and X Crazyfast, with the X Crazyfast.1 being one of their most prominent laceless competitors.
Tekela V4 Pro vs. X Crazyfast.1
Comfort: Tekela V4 Pro's upper is more comfortable.
Weight: The X Crazyfast has the edge, with a razor thin upper.
Fit: Tekela offers more room in the toe box.
Playability: Tekela V4 Pro is preferred for its overall design and feel.
Unbeatable Value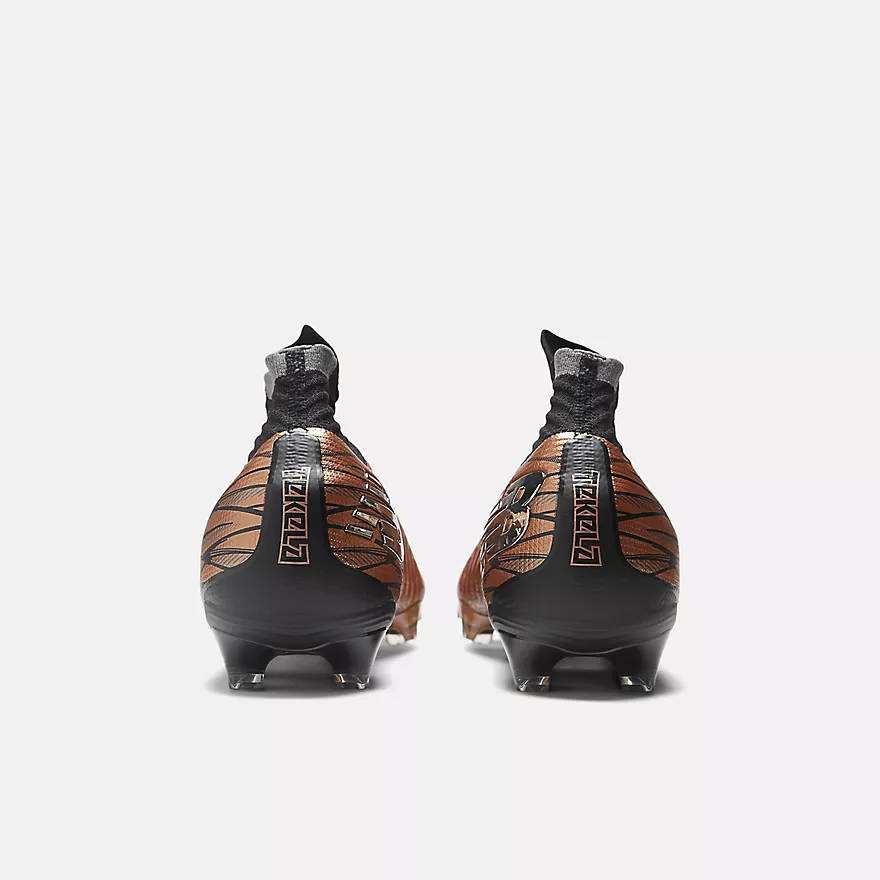 As of this review, the Tekela V4 Pro can be yours for just $215 or even less, making it an incredibly attractive option in the laceless football boot market.
It's $50 cheaper than Adidas's laceless X Crazyfast.1. New Balance has a track record of producing top-quality boots at affordable prices, and the Tekela V4 Pro is no exception.
Value Proposition
Competitive Pricing: At just over $200, it's a fantastic deal.
Quality: Exceptional build quality and performance.
Best in Class: Arguably the best laceless football boot available.
Recommendations
In conclusion, the New Balance Tekela V4 Pro is an outstanding choice, especially if you're already a fan of laceless boots or are looking to transition from traditional laces.
Its accommodating fit, comfort, and exceptional performance make it a top contender in the market. If you have slightly wider feet, this boot should be at the top of your list.
The Tekela V4 Pro not only holds its own against competitors but often outperforms them, thanks to its thoughtful design and playability.
While laceless technology continues to evolve, New Balance has proven itself as a key player in the game.
So, whether you're a seasoned laceless boot enthusiast or considering your first pair, the Tekela V4 Pro is an excellent choice. Experience the laceless revolution with New Balance's finest.
Latest Posts
---