Adidas Samba: A Classic Icon for Football and Lifestyle
For over 70 years, the Adidas Samba has stood as an enduring symbol of style and function. With a history dating back to 1949, these shoes have seamlessly transitioned from hard courts to the streets while maintaining their iconic design.
In this comprehensive review, I'll delve into the design, fit, durability, and playability of the Adidas Samba, providing insights into their performance both on and off the field.
Adidas Samba
Design: A Timeless Look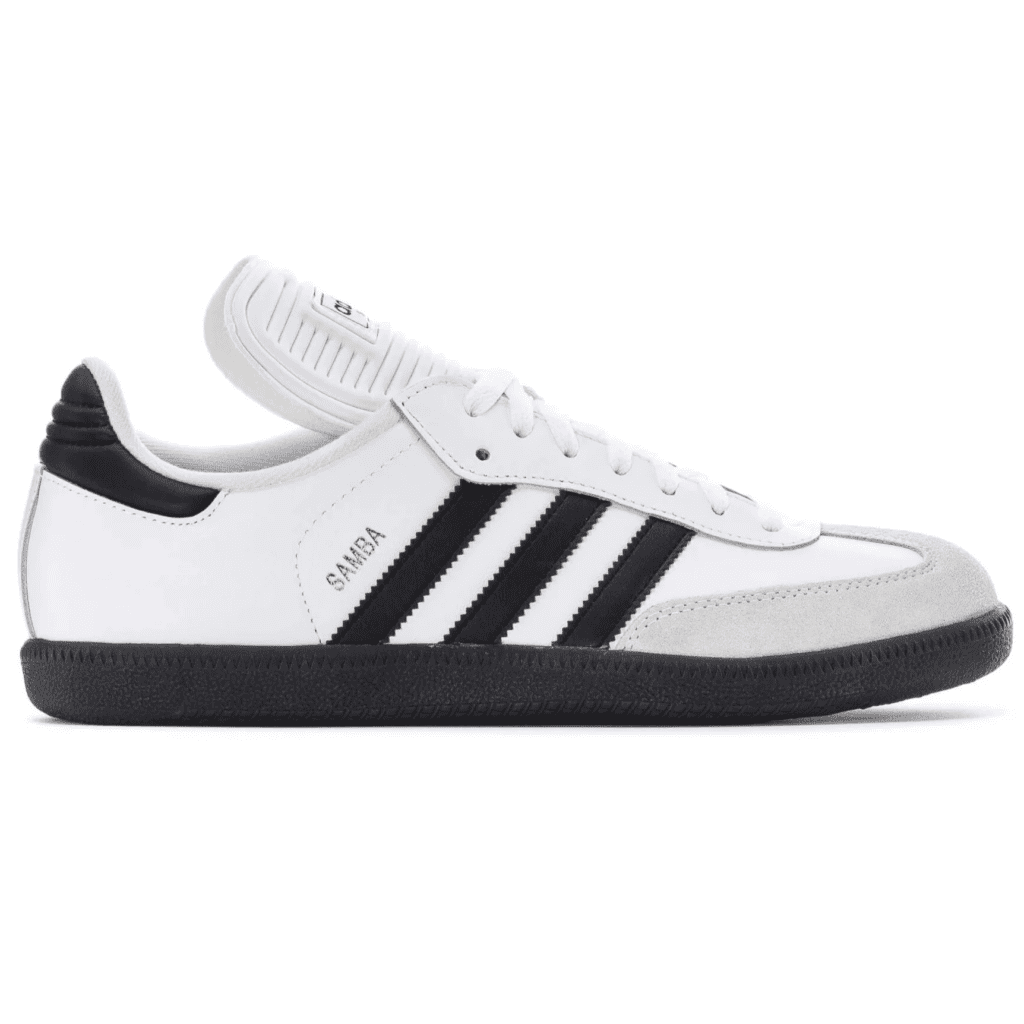 The Adidas Samba's design is a testament to its enduring popularity. The hallmark features include the leather material throughout the mid-foot, coupled with the iconic three stripes on each side of the shoe.
A suede toe box adds a touch of sophistication to the look. This design has remained largely unchanged over the years, setting the Samba apart in its category.
The traditional lacing system offers effective lockdown, while the extended tongue, though an adjustment for some, becomes comfortable after a few wears.
The classic Adidas Samba label stitched onto the tongue completes the design with an aesthetic touch.
Fit: Comfort and Versatility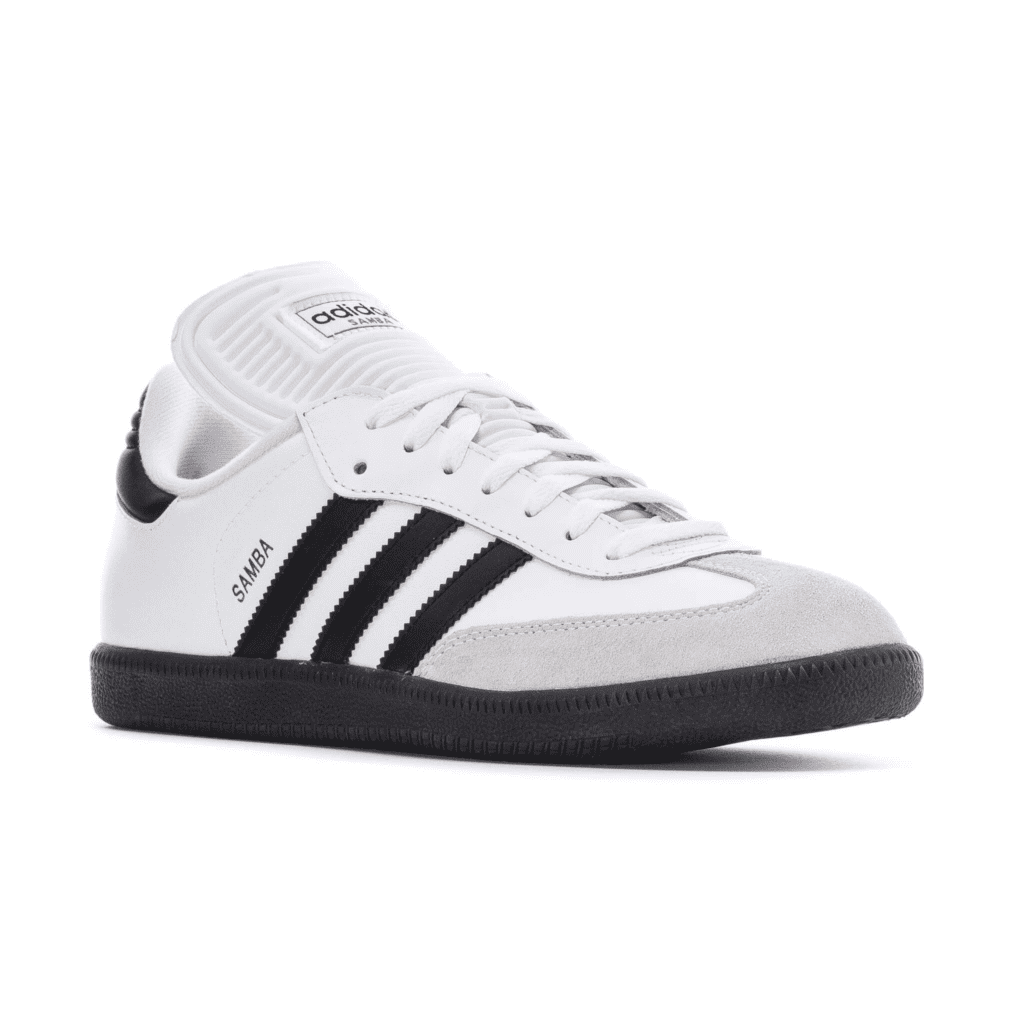 I had concerns about the Samba's narrow silhouette at first. However, I was happy to find that they still fit me quite well. Even for those with wider feet, the shoes prove to be surprisingly comfortable.
I found that my size of 10.5 US fit perfectly. The slight tapering of the toe box doesn't compromise comfort and offers ample space for toes.
The fit is secure, and the traditional lacing system ensures optimal lockdown during games and training sessions.
For casual wear, loosening the laces provides a relaxed fit. The extended tongue may take some getting used to, but it becomes a non-issue after a short adjustment period.
Durability: A Resilient Performer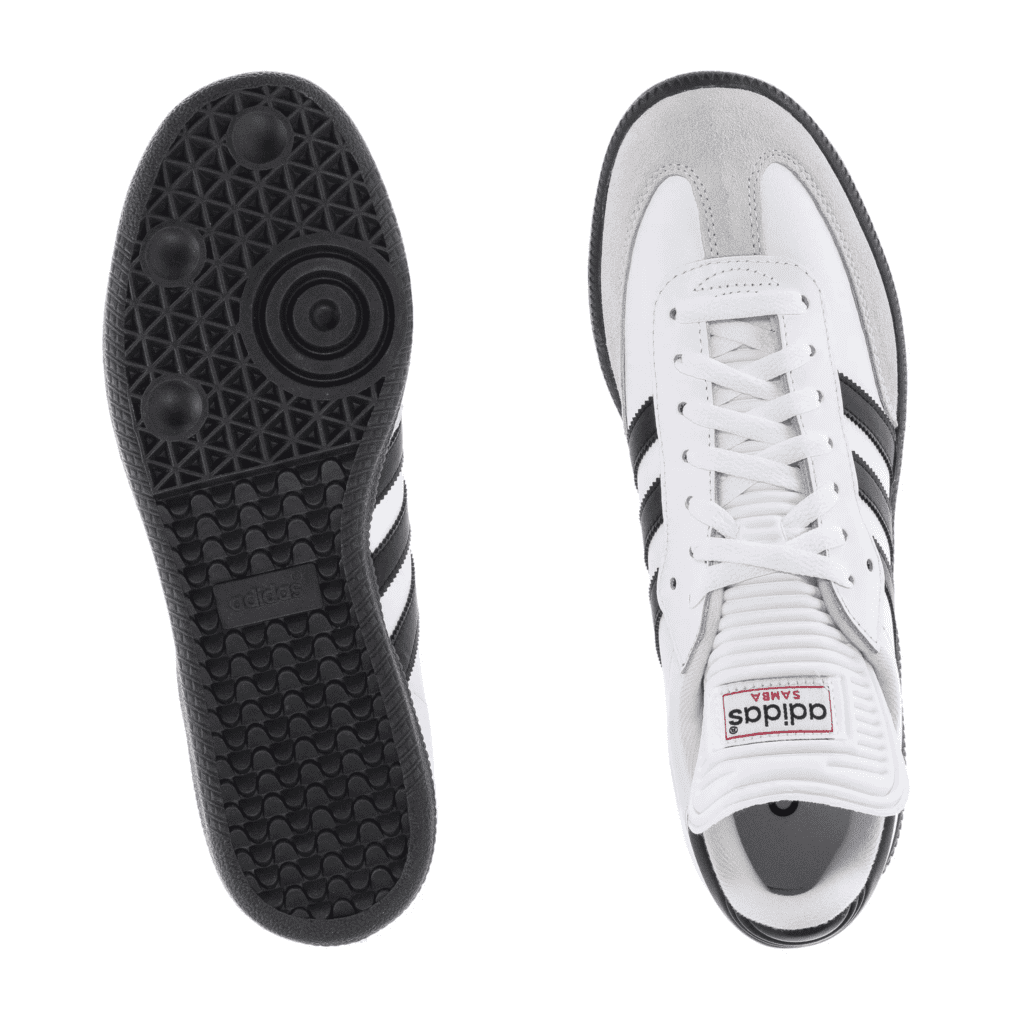 Having owned my pair for over four years and subjected them to extensive wear and tear, the Adidas Sambas have proven their durability.
Minimal damage is evident, with the only noticeable wear on the inside of the heel where material scuffing has occurred.
The rubber outsole, although showing some signs of wear, maintains its grip and thickness remarkably well. Remarkably, the leather and suede upper have remained intact, attesting to the quality of materials used.
The enduring construction of the Samba suggests that they're more than just a trend; they're a long-lasting investment.
Playability: A Classic Touch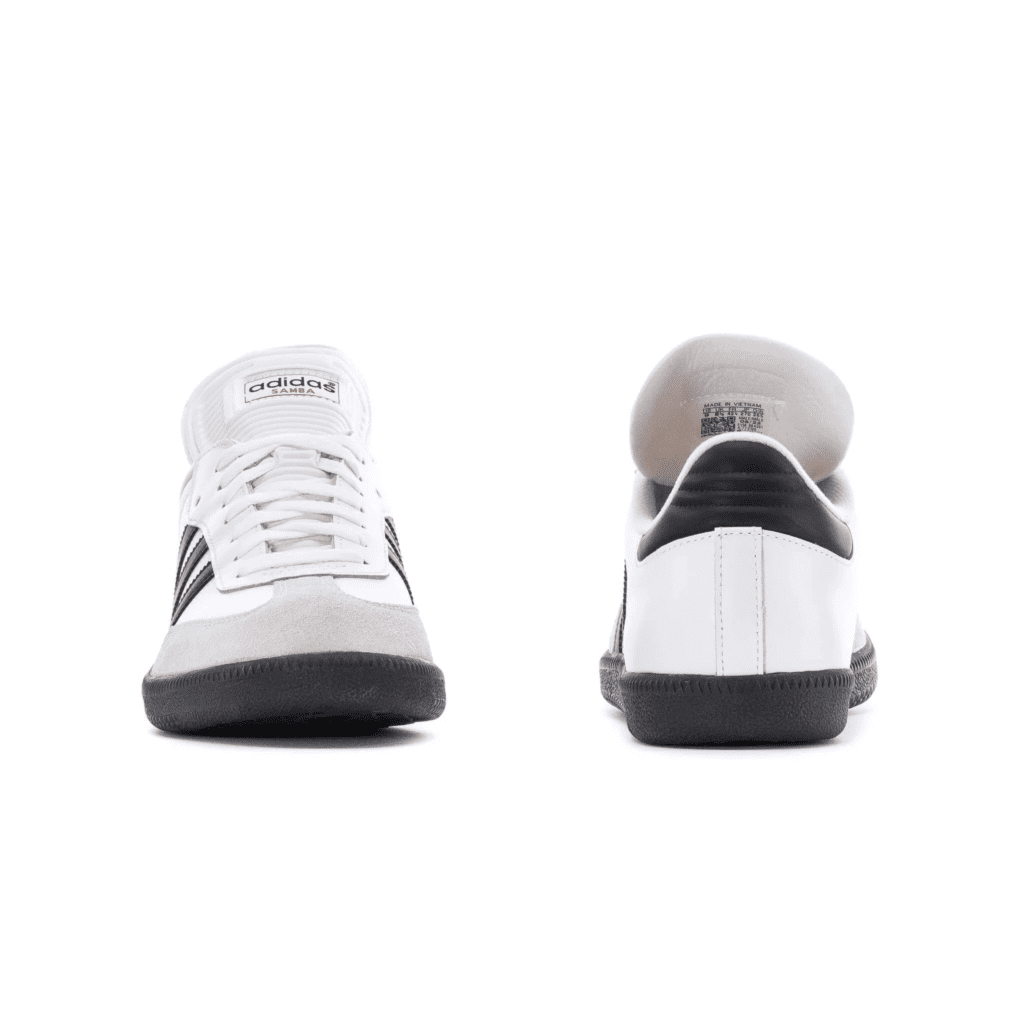 When it comes to performance, the Sambas excel on multiple fronts. Their touch on the ball mirrors that of traditional leather football boots, providing a satisfyingly padded feel.
Responsive and enjoyable to play in, they're a solid choice for outdoor courts and streets alike. However, some improvements could enhance their playability further.
The bulkier lacing system and relatively rigid gum sole could benefit from some refinement to allow for better ball control and quicker turns.
Should You Buy a Pair?
Deciding whether to add Adidas Sambas to your collection hinges on your preferences and needs.
If you're seeking a leather shoe that seamlessly blends comfort, durability, and style, the Sambas are a compelling choice. Priced at $90, they offer excellent value for the quality they provide.
However, if you lean toward a more modern, minimal, and lightweight design, alternatives like the Nike React Gato might align better with your preferences.
Personally, I find the Adidas Sambas to be a versatile addition to any wardrobe. They're not only suitable for football but also offer a laid-back appeal for casual wear.
In Conclusion
The Adidas Samba stands as an iconic testament to enduring design and performance. With a rich history, these shoes seamlessly bridge the gap between football and lifestyle.
Their timeless aesthetic, comfortable fit, durability, and classic touch on the ball make them a versatile option for players and casual wearers alike.
If you're looking for a shoe that fuses heritage with functionality, the Adidas Samba might just be your perfect match.
---