The Best Nike Football Boots To Buy In 2023 – Ranked
What Are The Best Football Boots From Nike?
Nike is entering 2023 with possibly the strongest lineup of boots they've ever had. Every single one of Nike's flagship models has been updated within the last two years. In every instance, Nike has been able to improve upon their previous model. It was difficult to rank these boots in one list, as I can comfortably recommend each of these boots. In this article, I'll be conveying my personal thoughts on the best Nike football boots and explaining their standout features.
Keep in mind that these rankings are based on personal preference, and your favorite boots may differ. If you're interested in getting more information on each of these boots, you can find in depth reviews for them on our website as well. I have also linked to World Soccer Shop where you can buy each of these boots if you're looking to pick up a pair. When you buy through links on our site, we may earn a commission. Thanks for reading!
6. Nike Premier 3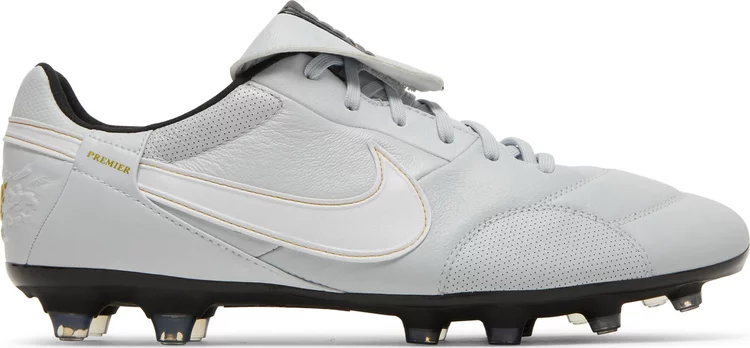 The Nike Premier 3 is no doubt the most simple boot on this list. Its no frills design features a kangaroo leather upper and a classic fold over tongue. My first impression of the Premier 3 was that it took absolutely no break in time. That's mostly due to the softness of the leather upper, which forms to your feet as soon as you put them on.
The comfort of the Premier 3 is why these boots were my daily driver last season. That being said, they don't have the same high tech materials that the other boots on this list have. For example, they have a basic soleplate featuring conical studs rather than more aggressive blades. The upper also doesn't have any fancy coating to add traction while dribbling.
However, a lot of players are just looking for a solid boot that fits their budget. If you're just looking for a simple and comfortable football boot around a $100 price point, the Nike Premier is a great option.
5. Nike Phantom GX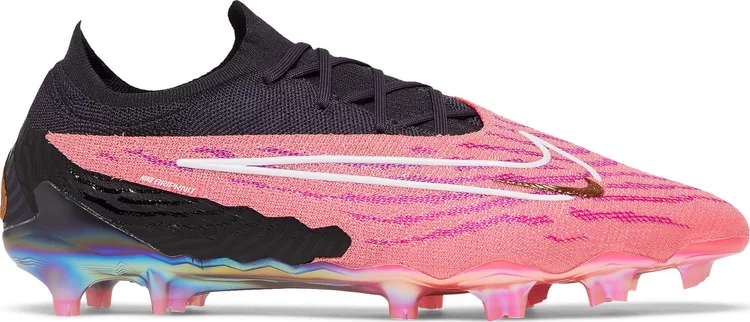 Nike have finally released a long awaited update to their Phantom line. With the Phantom GX they have refreshed the series in a really unique way. The raised patterning seen on the Phantom GT2 has been replaced with Nike's new Gripknit upper. This new upper has a sticky and web-like coating to hit. This really helps add additional traction when dribbling the ball.
The Phantom GX also feels considerably softer than the previous GT2 model. Nike's inner layer of Flyknit sits right underneath the Gripknit, and it feels really comfortable on feet. Along with the improvements to the upper, Nike have also updated the soleplate to feature a more aggressive tristar stud configuration.
This boot shows that Nike is still willing to innovate and improve their existing products. I'm definitely looking forward to seeing where Nike takes this series in the future.
4. Nike Phantom GX DF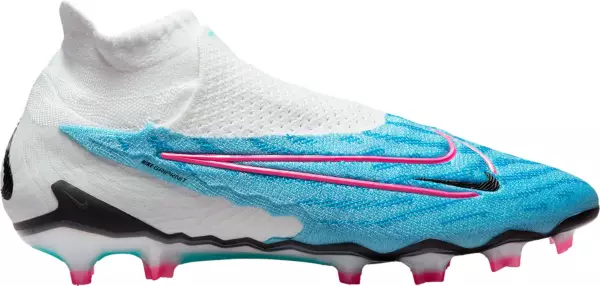 Following the trend of previous models, you can also get the Phantom GX in a high cut variation. I actually prefer this dynamic fit (DF) variation of the Phantom for several reasons. The first being that these boots come with all the great features of the low cut Phantom GX, with several key improvements.
With this model you also get Nike's Ghost lace cover and an elasticated collar. The lace cover adds a really nice touch, and I appreciate the smoother striking surface it provides. The heel of the Phantom DF is also slightly more narrow compared to the low cut model. I find this adds noticeable improvement to the lockdown of the boots.
3. Nike Tiempo Legend 9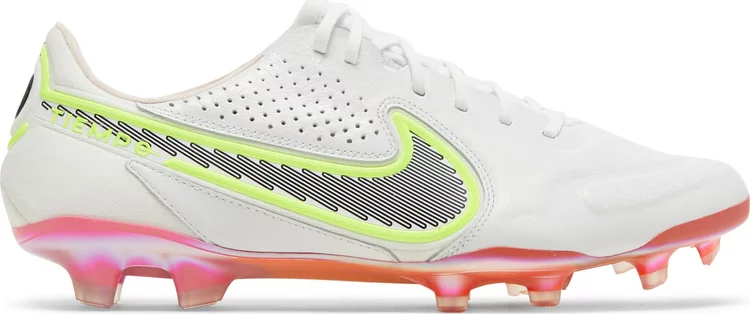 The Tiempo Legend 9 is another one of my personal favorites. It also happens to be one of the best Tiempo models ever made. Despite being a fairly simple football boot, the Legend 9 gets everything right. From the classic kangaroo leather upper to the sleek new design, this is one of the most versatile boots on the market.
Embedded in the leather upper are soft foam pods that help cushion the ball with every touch. Although they are minimal, I did notice the added padding while wearing the boots. The elasticated mesh tongue is the most modern element in the Tiempo, and I find it provides more lockdown than a conventional lacing system. That being said, my favorite thing about the Tiempo Legend 9 is the comfort. It's a boot that will work for you, regardless of your foot type.
2. Nike Mercurial Superfly 9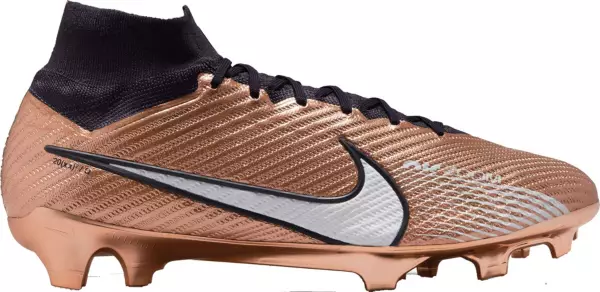 It was a real challenge choosing between the top two boots on this list. In the end I went with the Mercurial Superfly 9 at number two. With this new generation of Mercurials, Nike have continued their pattern of innovation. Most notably, Nike have implemented their air zoom technology into this latest model.
This technology has been used in other Nike shoes for several years, and it helps provide a slight energy return while running. Similar to the Carbitex soleplate in the Adidas X Speedportal, this new tech gives you an added spring in your step.
Along with a redesigned soleplate and Flyknit upper, the Superfly 9 also has an elasticated collar. It will come down to personal preference whether or not you prefer this added sock-like structure. I do appreciate that it adds a bit of structure and stability around the ankle.
1. Nike Mercurial Vapor 15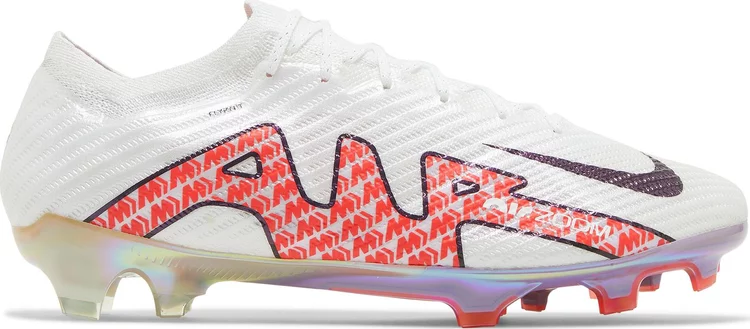 At number one, I had to go with the Iconic Nike Mercurial Vapor 15. Since its release over 20 years ago, the Vapors have been one of the best boots in the Nike lineup. They have also helped revolutionize the speedboot category with each subsequent release.
The Vapor has the same air zoom technology that's featured in the Superfly, along with the redesigned Flyknit upper. Nike have implemented a new soleplate in the Vapor with the addition of tri-star studs. I found that these studs are still really aggressive, while adding a more multidirectional element on feet.
The Vaporposite coating on the upper provides a nice grippy sensation while dribbling the ball. Most importantly, the Mercurial Vapor continues to deliver the same barefoot and lightweight feeling that we've come to expect from this series.
---