Best Kangaroo Leather Football Boots of 2023
Kangaroo Leather Football Boots: A Guide to Choosing the Right Pair
Leather football boots are a hot topic right now. Several big brands, including Nike and Puma, are pledging to stop using kangaroo leather in their products by next year. This is mostly due to emerging laws in several states that propose to ban the sale of these products.
Football boots have been made using kangaroo leather for decades, and for good reason. Kangaroo leather (K-leather) is both lighter and stronger in comparison to cow leather. Although the future of K-leather football boots is up in the air right now, there are still a lot of great leather boots to choose from.
In this article, we'll be going over the best kangaroo leather football boots that are currently available on the market. We'll also provide you with links to the best place to buy each of these boots as well.
Top 5 Kangaroo Leather Football Boots
Nike Premier 3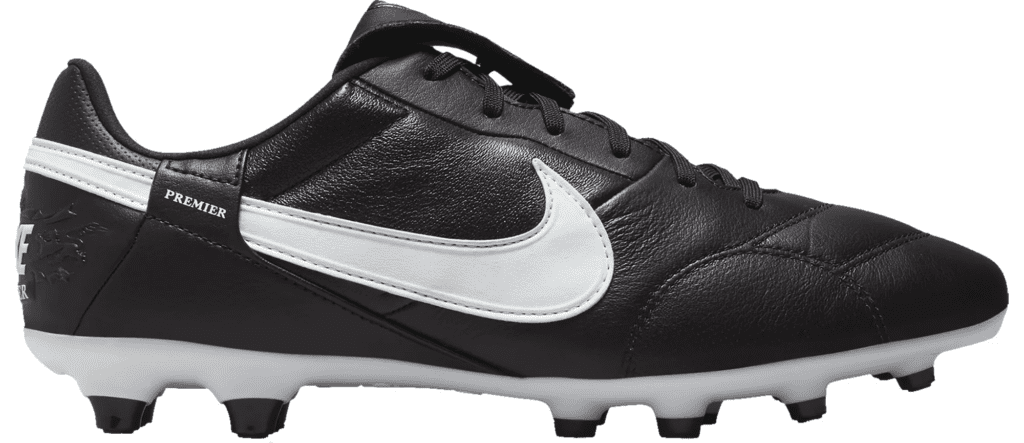 The Lightweight and Durable Kangaroo Leather Boot
The Nike Premier 3 is one of simplest leather football boots on the market. This boot has a really clean design that focuses on highlighting the soft kangaroo leather upper.
The stitching is strong through the Premier 3, and the boots should be durable enough to last you more than a season. As with all of the other boots on this list, the Premiers are great for players with any foot shape as well.
Due to the malleable nature of the kangaroo leather upper, these boots will form to your foot over time. If you enjoy more retro designs, the Nike Premier 3 also has a sleek fold over tongue that's reminiscent of retro football boots.
Nike Tiempo Legend Elite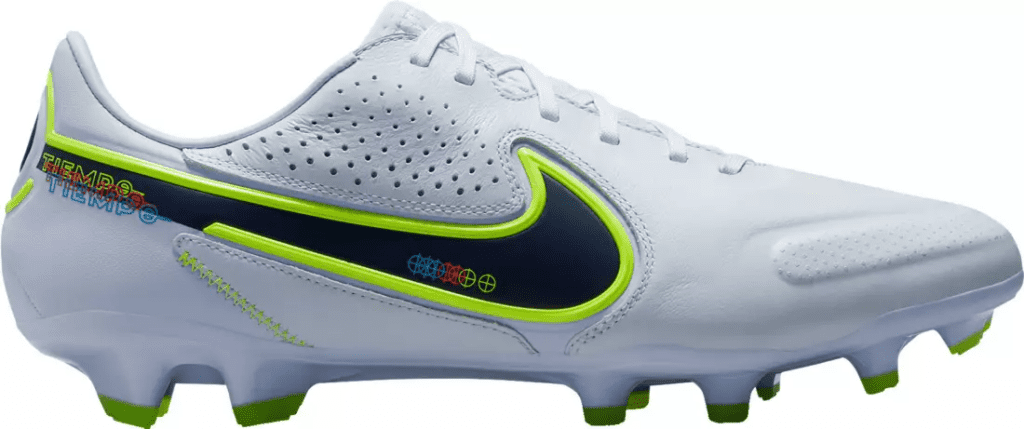 Superior Ball Control and Comfort
While the Premier 3 is a more traditional leather boot, the Tiempo Legend 9 is more modern and futuristic. The Tiempos are actually one of the lightest pairs of kangaroo leather football boots that you can buy.
There are soft foam pods embedded throughout the upper that help add additional cushioning for ball control. One of the most unique features of the Tiempo is the elasticated mesh tongue. This minimal tongue is used in place of a traditional lacing system, and it provides a really great lockdown.
The Tiempos also have a fairly aggressive soleplate. This is due to the addition of bladed studs on the heel. Overall, the Tiempos give you the best elements of a modern football boot while maintaining a comfortable leather upper.
Adidas Copa Mundial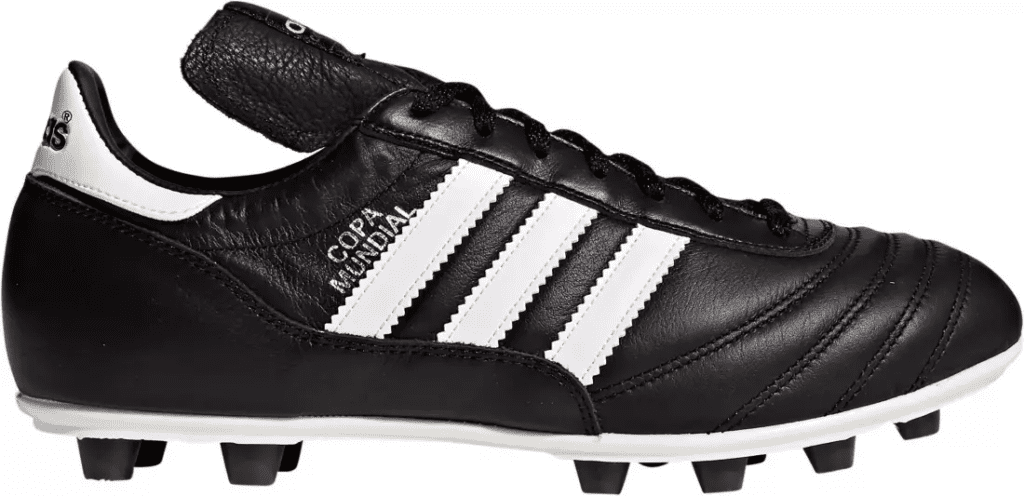 Classic Style and Performance
The Copa Mundials are without a doubt the most iconic boots on this list. These boots have been around since 1979 and their design has remained largely the same for decades.
The most impressive thing about the Copa Mundials has to be the build quality. Adidas still manufactures the Copas in Germany, and the durability of the boots is on another level. While many boots start to separate between the upper and sole plate, these boots remain intact for over three seasons.
The leather on the Copas is also some of the softest that you will ever feel. It's important to note that the k-leather upper on these boots does stretch out considerably over time. So if you are considering getting a pair of the Copas, I'd suggest going a half size down.
Mizuno Morelia Neo III Beta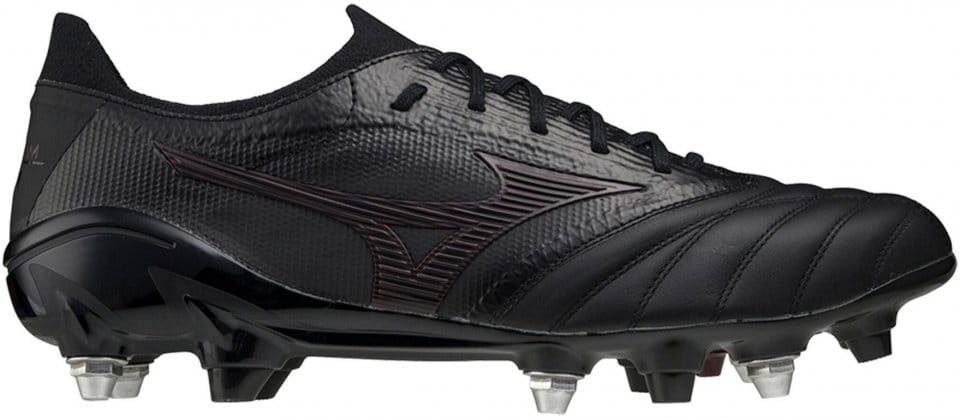 The Perfect Combination of Comfort and Durability
Mizuno is a Japanese brand that has long been known for their quality and innovation. It's no surprise that they have some of the best leather football boots on the market. The Mizuno Morelia Neo III Beta is one of their flagship models, coming in at about $200.
This price point is a bit more expensive than the other boots on this list, but these are extremely well made football boots. As far as comfort, nothing fits better straight out of the box then the Mizuno Morelias.
The K-leather upper is really soft and stretches perfectly across your forefoot. Mizuno have also utilized a knit material for the tongue and heel liner that provides great added comfort. If it's within your budget, I'd definitely recommend checking out Mizuno.
New Balance 442 V2 Pro

A Simple and High-Performing Kangaroo Leather Boot
New Balance is a newcomer in the world of football boots, but they've created an impressive line-up this year. One of their best models happens to be the New Balance 442 V2 Pro.
In some ways, this was New Balance's answer to the Adidas Copa Mundial. You can see several similarities in the design, stitching, and soleplate. That being said, New Balance have executed on this design extremely well.
The 442 V2 Pro offers a full kangaroo leather, with a soft suede inner lining, for just under $130. This makes these boots even more affordable than the Copa Mundials. New Balance are also great at making comfortable boots for any foot shape. Not only do these boots fit well, but they also offer a wide variation for those who need it.
Tips for Maintaining and Preserving Your Kangaroo Leather Boots
Kangaroo leather football boots are a great investment for any player, and proper maintenance can help ensure that they last longer and perform better. Here are some tips for maintaining your leather football boots:
Clean them regularly: After each use, clean your boots with a damp cloth to remove any dirt or mud that may have accumulated on them. Avoid using harsh chemicals or soaps, as these can damage the leather.
Let them dry naturally: After cleaning your boots, let them dry naturally in a cool, dry place. Avoid using a heater or hairdryer, as this can cause the leather to crack.
Apply leather conditioner: Leather conditioner can help keep the leather supple and prevent it from drying out or cracking. Apply a small amount of conditioner to your boots with a soft cloth and let it soak in for a few minutes before wiping away any excess.
Store them properly: When not in use, store your boots in a cool, dry place away from direct sunlight. This will ensure they don't dry out.
By following these tips, you can help ensure that your leather football boots stay in good condition and perform at their best for many seasons to come!
---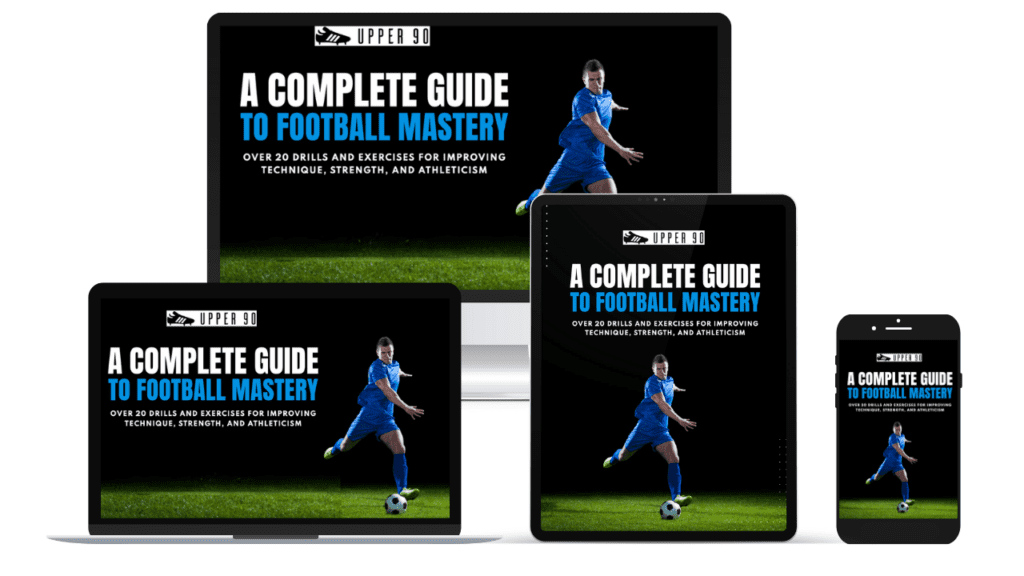 ---
Latest Posts