Best Shin Guards to Buy in 2022
Shin Guards are a must have piece of safety gear when playing football. They have evolved considerably over the years to be minimal and lightweight. This means that you can find a pair of shin guards that won't sacrifice comfort for performance. The ideal pair of shin guards should feel unnoticeable while playing, until you need them to protect you from a slide tackle or a stray kick. I've pulled together a list of the best shin guards to buy in 2022 to help protect you on the field.
Shin Guards in this Article
Best Lightweight Shin Guards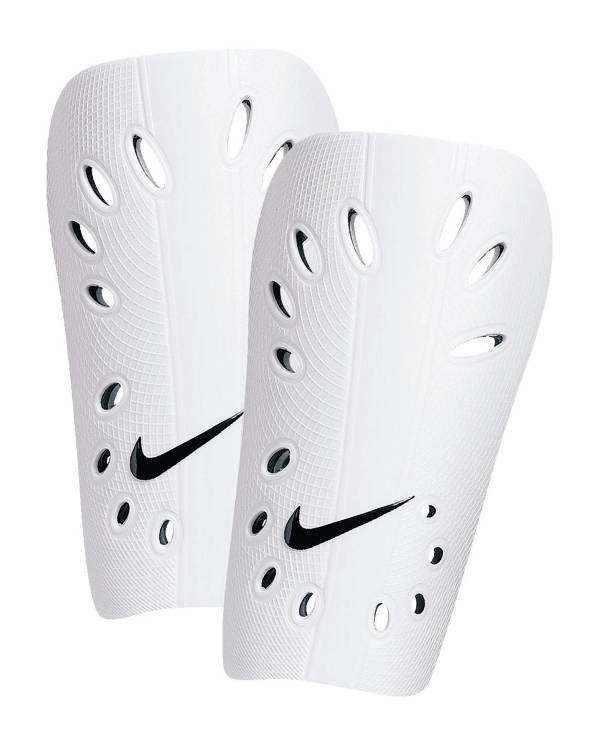 The Nike Mercurial Lite shin guards are one of the most minimal options available for players. Don't be fooled by the small size though, as the Mercurial Lites still offer great protection. The high impact resin on the exterior of the pads will help shield your shins from potential damage.
Dense foam on the backs of the Mercurial Lites will help absorb the impact of tackles while playing. For players looking for a shin guard that they can slip on and forget about, the Mercurial Lite is an all around great option.
Best Sleeve Shin Guards
The convenient aspect of sleeve shin guards is that they don't require a separate sleeve to keep the protective pad in place. The Body Prox shin guards has an integrated design that includes both a protective silicon pad and a flexible sleeve.
If you ever need to clean your shin pads, the Body Prox shin guards are machine washable. The low profile of these pads also makes them almost unnoticeable while playing. The softer material offers slightly less protection than some of the other options on this list, but the trade off for comfort may be worth it for many players.
Best Budget Shin Guards
If you're looking for a new pair of shin guards on a budget, there are still plenty of amazing options. One of those options is the Franklin Sports Super Light shin guards. These pads offer the same lightweight construction as their competitors, but at a fraction of the price.
The Super Lights include high density foam that will absorb impacts from multiple angles. Instead of the typical sleeve design, these shin guards include adjustable straps in order to provide a firm and secure fit while playing.
Best Overall Shin Guards
When looking for a shin guard that meets all your needs, look no further than the Adidas X League. These shin guards are lightweight, breathable, ergonomic, and comfortable. The perforated foam on the padding helps the X League shin guards cushion your legs during perfectly during impact.
The compressive sleeve provides a lightweight, non-restrictive feel while playing. The sleeves are also machine washable so you can keep them clean for each game. Adidas typically has reliable gear, and the X League shin guards are no exception.