Nike Mercurial Air Zoom – First Look
Nike Mercurial Air Zoom
Nike is finally dropping the long awaited Mercurial Air Zoom Ultra. Although initially slated to drop on March 21, Nike's website indicates the the boots are still 'Coming Soon'. If you're interested in copping a pair, make sure to sign up for notifications. Nike will only be selling 1000 pairs for their initial release.
The Air Zoom features new technology from Nike that they have yet to include in any of their football boots. It's possible that the Air Zoom could signal some changes to the classic Mercurial line-up. In this article, we'll review the unique features that Nike has implemented in their new boots.
For all the latest football boots and gear, go to World Soccer Shop for the best prices online.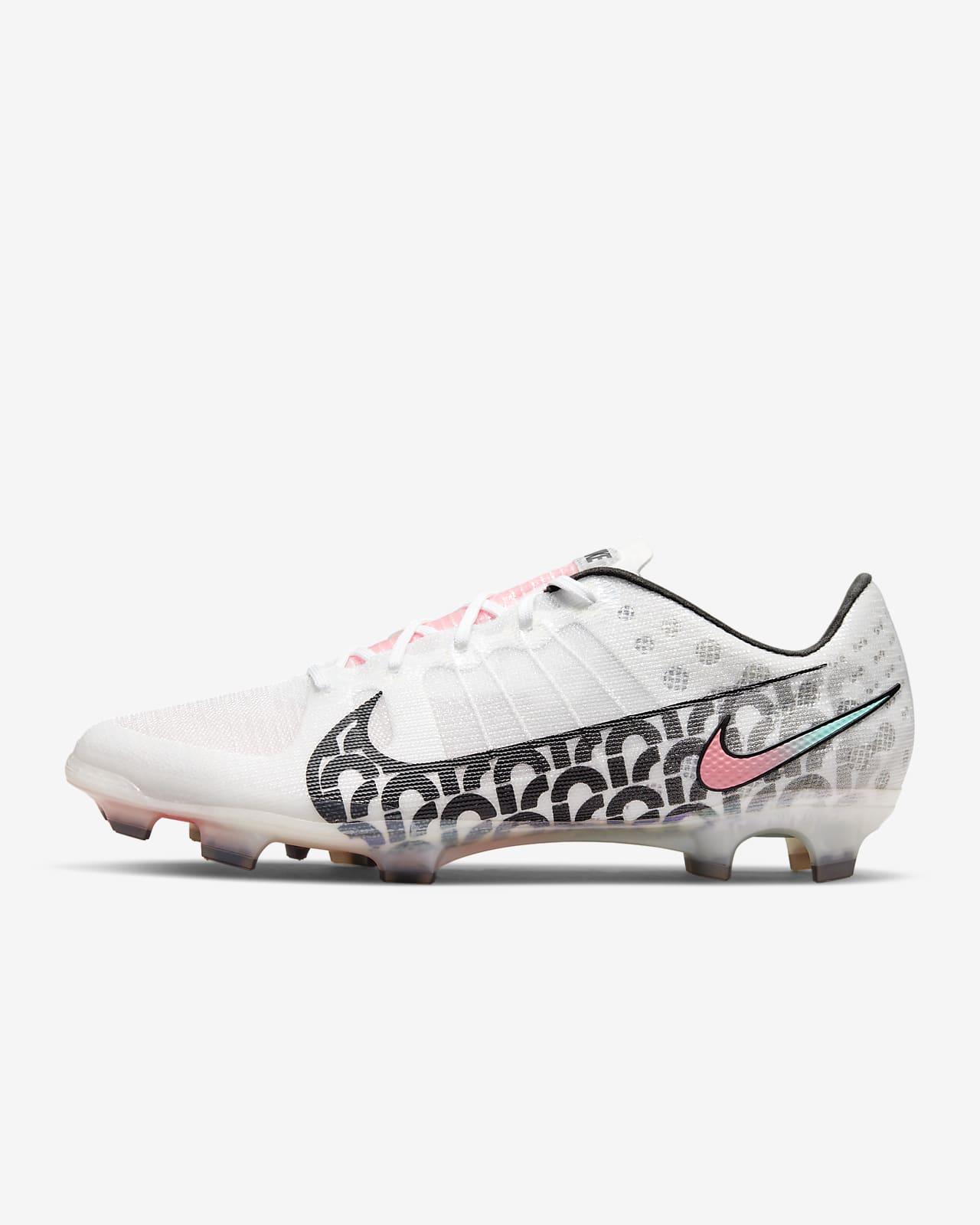 Features
Despite being designed using the existing Nike Mercurial template, the Air Zoom has several distinctions that are worth noting. Instead of the traditional flyknit on the Mercurial, the Air Zoom has a 3D-printed textile upper. The most innovative feature of the Air Zoom may be the Nike Zoom airbag. Highlighted features are listed below.
3D-Printed textile upper
Zoom airbag
Flywire construction
Angular studs
All Condition Control (ACC) technology
Air Zoom Technology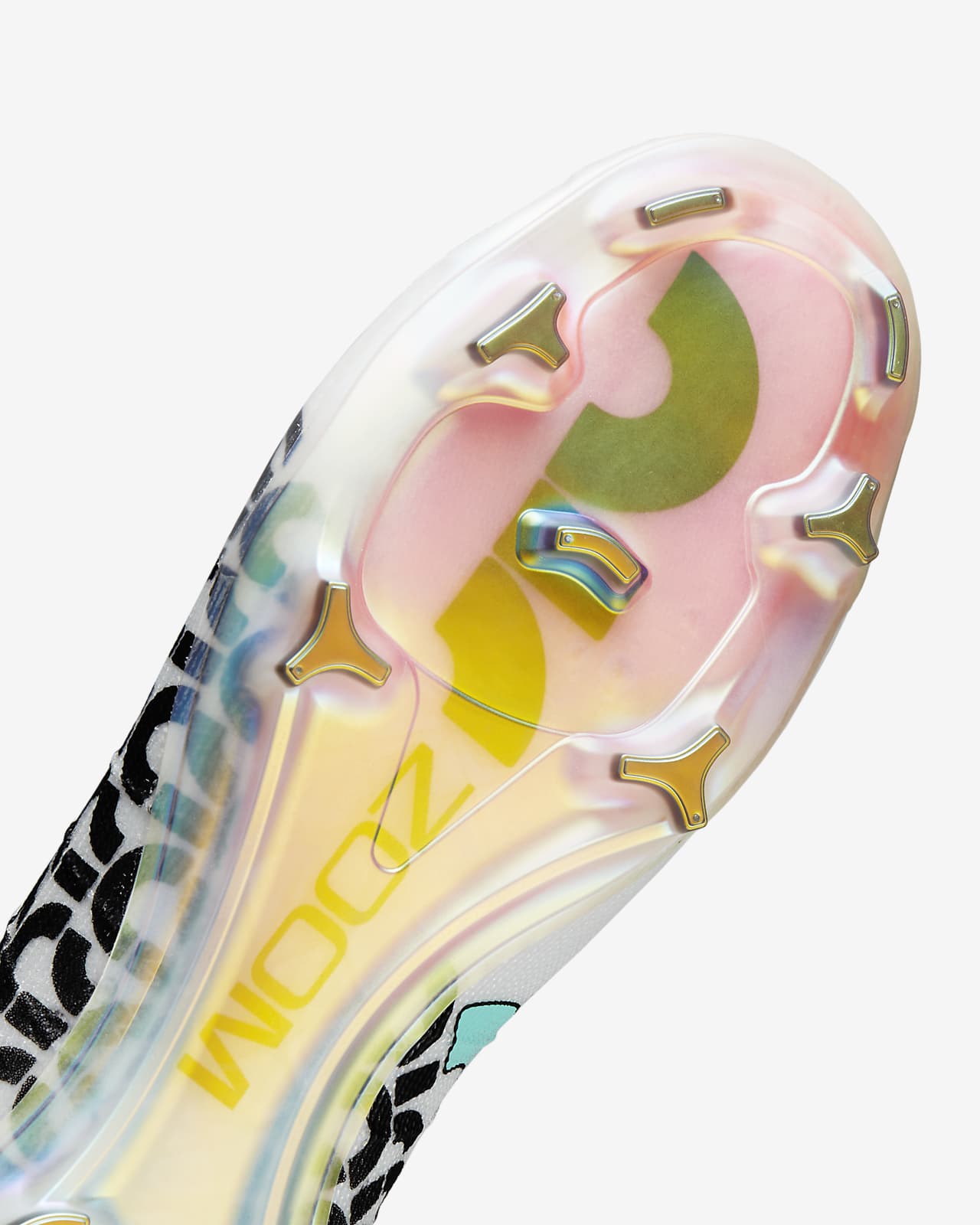 Nike has already been using their patented Zoom technology in sneakers for a while. The Mercurial Air Zoom represents the first time this tech has been brought to the football world.
Nike claim that the the Zoom tech on the sole of the boot will help improve speed, responsiveness, and control while playing. The technology uses pressurized air and tightly stretched fibers to absorb impact and snap back for fast movement.
This increased responsiveness is helpful when making quick cuts and accelerating from tight spaces. With added responsiveness also comes a greater energy return with every step. This means that it will take slightly less effort to propel yourself forward when running.
Re-designed Upper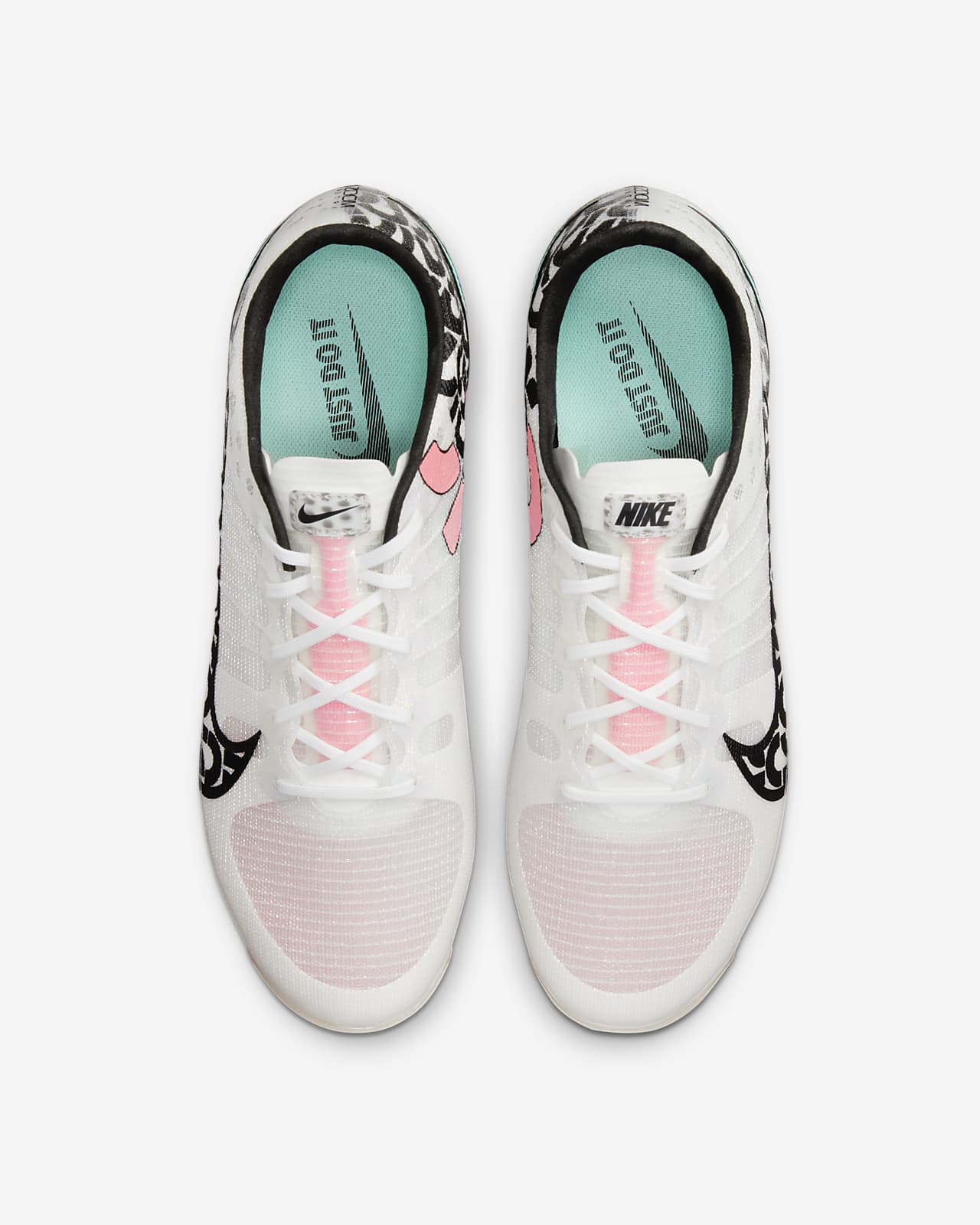 The upper for the Air Zoom is composed primarily of a 3D-printed textile material. This material is also translucent, helping you see the layered design of the boots.
Nike has implemented a flywire design through the mid-foot, which creates a tight lockdown when playing. The toe-box on the Air Zooms is slightly larger its Mercurial counterpart. When going size for size, you may notice a little extra room at the front of the boot.
So Is Air Zoom the Future?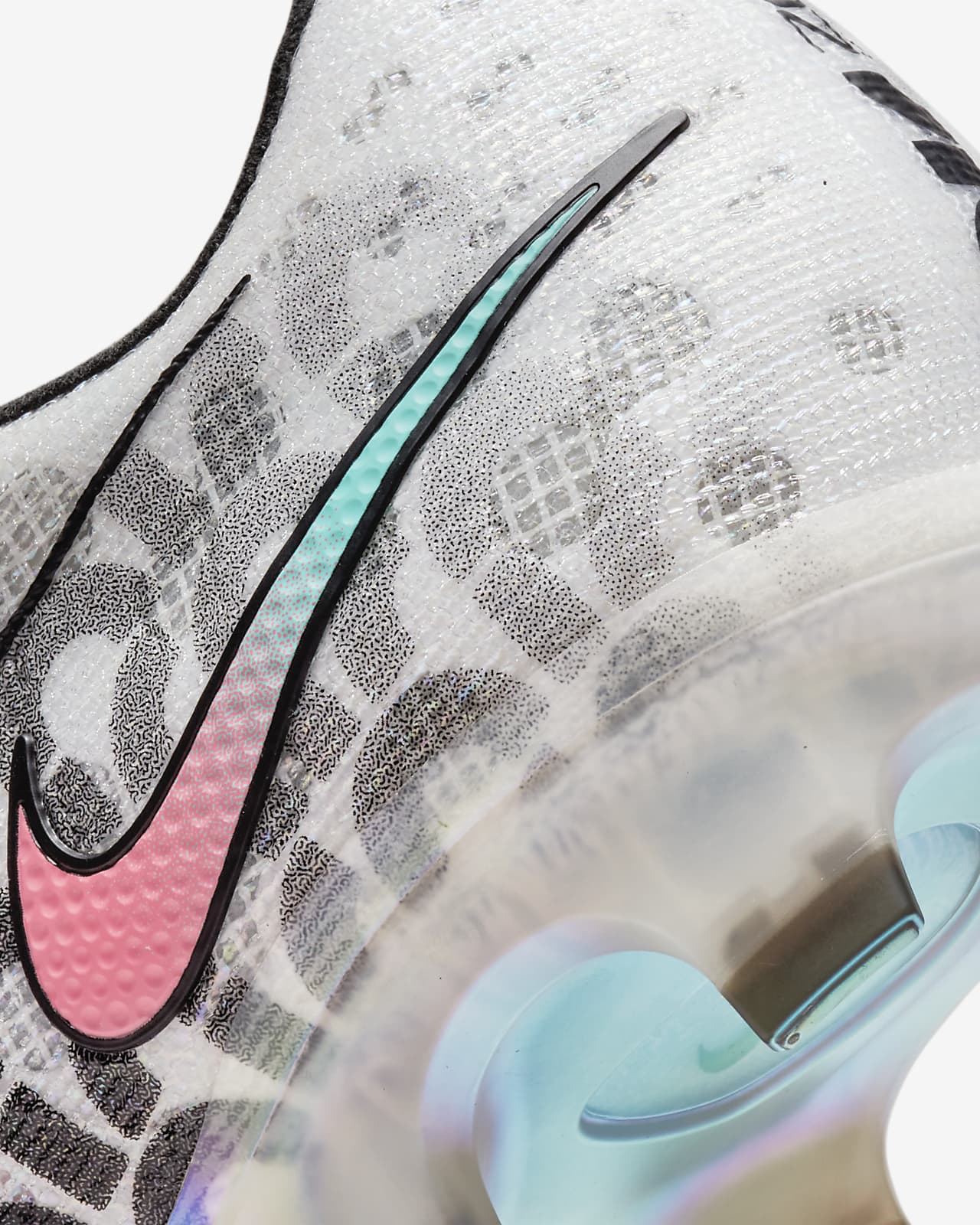 It's always exciting when a brand releases new technology in a football boot. Seeing that Air Zoom has been tried and tested with other Nike shoes, these boots are definitely promising.
Nike will continue to refine this design for future product releases. I expect to see a wider release for these boots in the future as the demand is definitely there.