Football Boots for Flat Feet
Football Boots for Flat Feet
Everyone has a unique foot shape. This can make things challenging when buying a new pair of football boots. Most players can relate to trying on a new pair of boots, only to be disappointed when they don't feel comfortable. For players with flat feet, it can be even more difficult to get the right fit. So in this article, we'll be going over the best football boots for players with flat feet.
If you have flat feet, it implies that your feet are pronated to the point where your arches have decreased. When wearing football boots, this can result in a pinching sensation throughout your feet. The options we discuss in this article help give your feet enough room to be comfortable.
Puma Future Z 1.3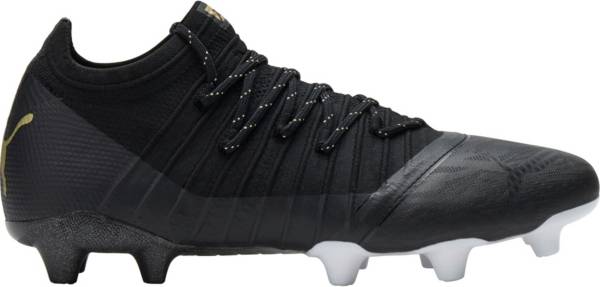 The Puma Future Z 1.3 advertises to have a "sock-like" sensation on feet. Compared to other brands in this category, the Future Z 1.3 has one of the best knitted uppers I've seen in a football boot. It does truly feel like you're wearing socks when you put them on for the first time. This makes them great for players who have flat feet. Be sure to check out our full review of the Puma Future Z 1.3.
The knitted upper on the Future Z 1.3 wraps and conforms to the shape of your foot. The boot provides a snug feel through the mid-foot while still allowing some room in the toe-box. This means that the boot should work well for players who have slightly wider feet as well. An internal lining also gives the boot a smooth and uniform feel on feet.
I find that Puma boots tend to run on the smaller side. For that reason I order a half size up to get the best fit. I also have wide feet, so I prefer having slightly more room in the front of the boot.
Nike Premier 3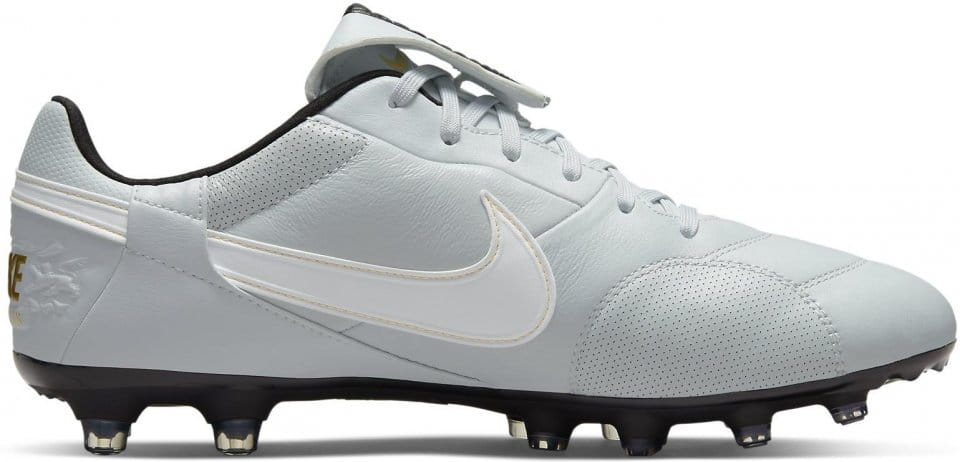 With most football boots, you have to endure a break in process before they finally fit your feet. I can say that with the Nike Premier 3, they feel as good as they ever will straight out of the box. This is due to the upper being crafted with high quality kangaroo leather.
The Premier 3 is also a great option for flat-footed players, as the leather can stretch across the mid-foot and toe-box. The lacing provides great lockdown to make sure the boot is tight where you need it to be. The Premier 3 is very accommodating, regardless of your foot type. I recommend going true to size if you decide to order your own pair.
For just over one hundred dollars, you get a boot with premium kangaroo leather and exceptional build quality. If you're looking for a fairly minimal football boot that fits well and doesn't break the bank, the Nike Premier 3 is a great choice.
Nike Tiempo Legend 9 Elite

The Tiempo Legend 9s are another great choice from a comfort standpoint. The design is simple from a textural standpoint, focusing on highlighting the kangaroo leather upper. I experienced a break in period of about 2 days as the boot was adjusting to my heel shape, and after that it was smooth sailing.
The kangaroo leather is great at adapting to the shape of your feet. Unlike other popular leather boots (Adidas Copa Mundial, Nike Premier), the Legend 9s have a slightly more modern look and feel.
The Tiempo Legend 9 also features an elasticated mesh tongue over the mid foot. In my opinion this tongue helps the boot be flexible for those with varying foot types. I ordered these in my usual 10.5 US size and had no issues with fit. I suggest ordering true to size for the Tiempo Legend 9s.
Adidas X Speedflow.1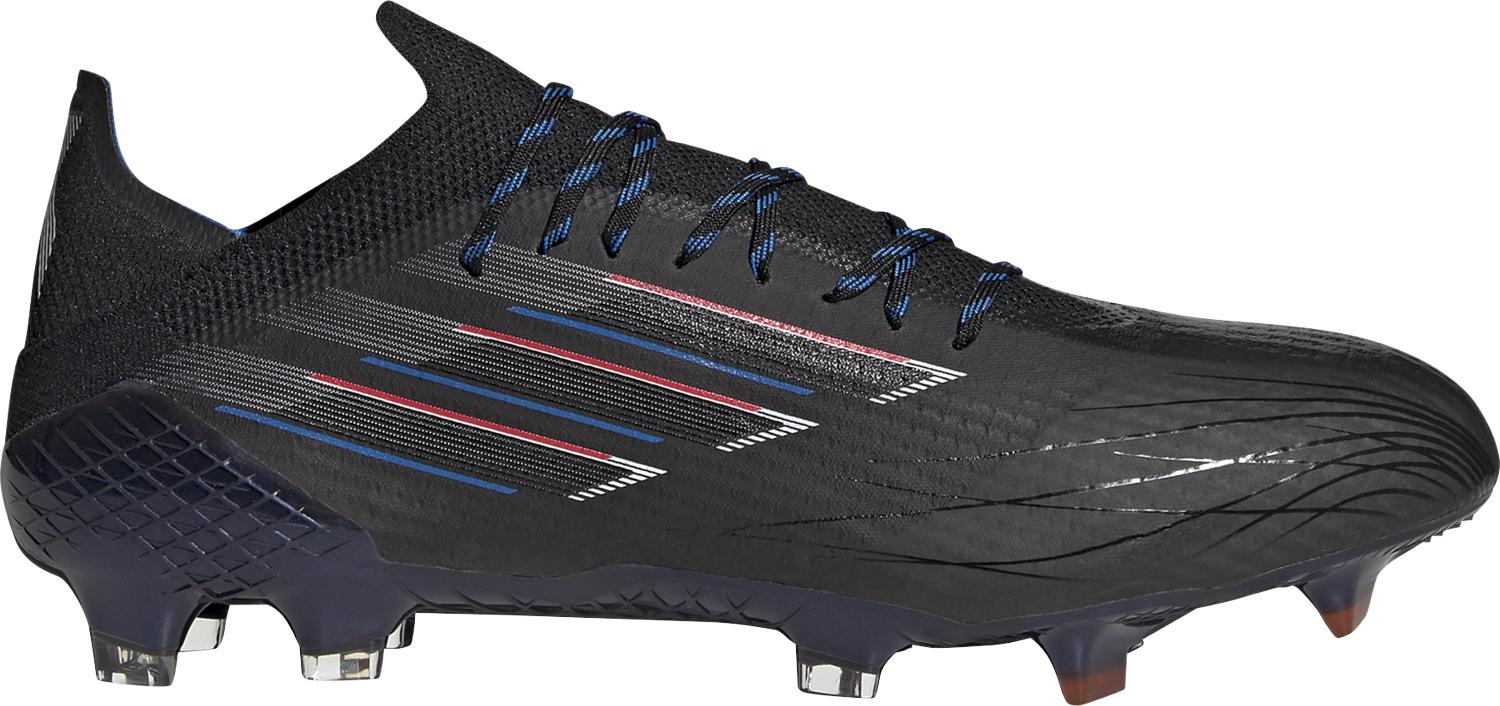 Adidas delivers one of their best fitting boots with the X Speedflow.1. From the heel, to the mid-foot, to the toe-box, every part of this boot feels comfortable. I have wide feet, which means that I struggle to fit in a lot of boots. This is especially the case for speed boots, which have a tendency to run narrow.
With the X Speedflow, the boots allow space in the toe-box while still being snug through the mid-foot. This makes it a great option for a players with flat feet as well. The lacing system also provides great lockdown and adjustability to help you get the best possible fit.
It should go without saying that the X Speedflow feels incredibly light on feet. Weighing in at just 181 grams, the X Speedflow is one of the lightest boots on the market. They offer slightly less protection than bulkier boots, but that trade off may be worth it for players looking for a minimal sensation.
Adidas Copa Mundial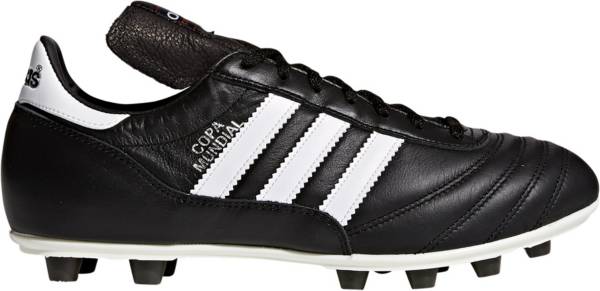 There are few things more iconic to football than the three stripes embroidered on the Copa Mundial. The design of these boots is simple while maintaining great execution. The build quality is also a stand out, even among modern boots. The leather stitching on the Copas runs across the toe-box to allow the boot to stretch and form to your feet.
The Copa Mundial is extremely forgiving as far as fit is concerned. I often struggle finding boots that are wide enough, but the Copas fit me like a dream. That's why I included the Copa Mundials on my list of the best football boots for wide feet. If you struggle finding boots that accommodate flat feet, the Copas are great option to check out.
If you tend to have more narrow feet, the solid lockdown the Copas should help your feet fit comfortably. The leather can stretch in all directions and guarantees that you have room where you need it.In order to get the best fit, I would suggest you order at least a half size down from what you normally wear. You want the boots to fit as tight as possible when you first put them on, because they are guaranteed to stretch.