Nike Tiempo Legend 10 Academy: The Best Boot Under $100?
Nike Tiempo Legend 10 Academy – Review
Nike Tiempo Legend 10 Academy
(Use Promo Code FINISH10 for 10% OFF)
If you're on the market for a great pair of football boots, you don't need to spend a fortune. There are a few great options for less than $100. In this review we'll be taking a look at one of them – The Nike Tiempo Legend 10 Academy.
Priced around $80, the Academy models offer a budget-friendly alternative that caters to the masses.
In this review, we'll explore whether these boots are actually good value for money. If you're interested in grabbing a pair, we've included a discount links above.
Design: Budget-Friendly Yet Premium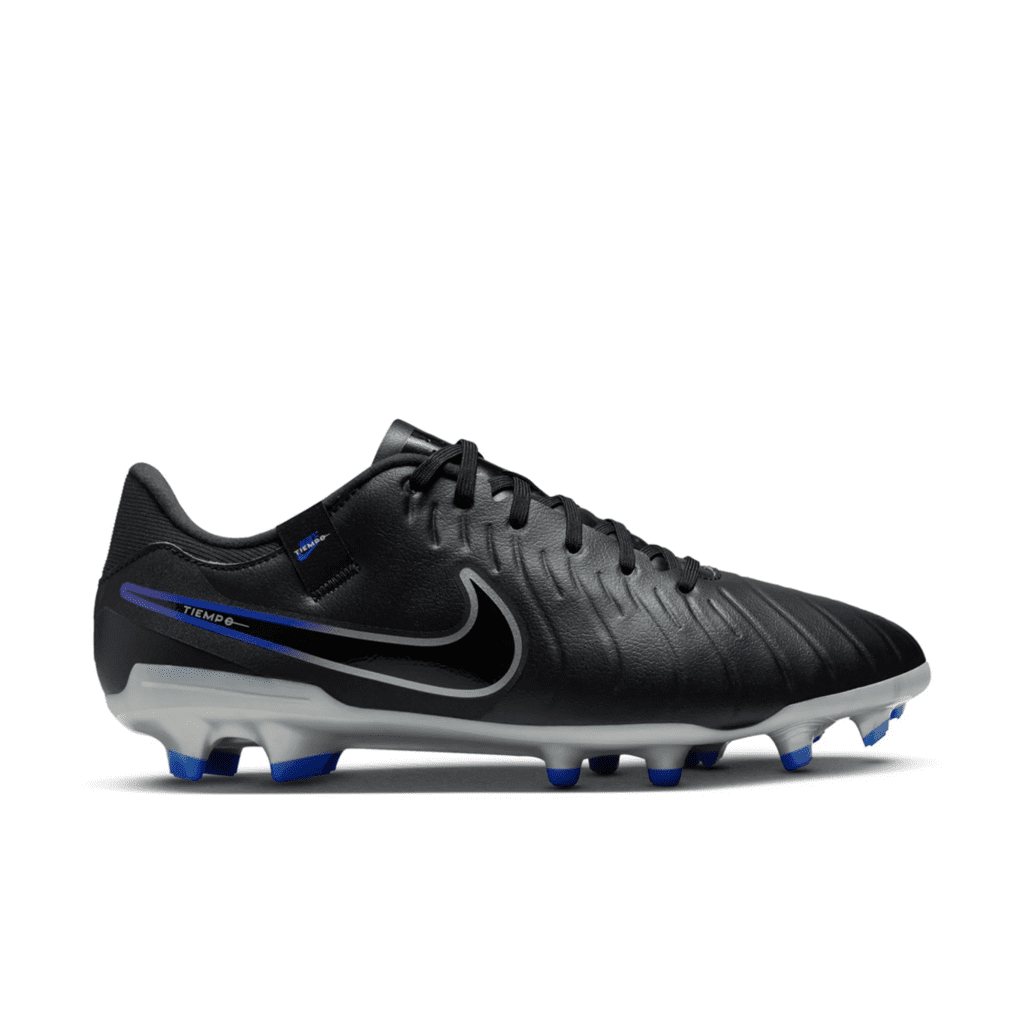 Let's start with the upper. Instead of the Fly Touch Plus you'd find in the $220 Elite model, the Legend 10 Academy opts for a very similar material called Fly Touch Lite. This full synthetic upper has a soft texture that closely emulates the feel of leather.
It features microdots on the instep for enhanced traction, a texture reminiscent of pricier models. It's important to note that the Legend 10 Academy doesn't incorporate any leather in its construction, a trend Nike is following with its newer Tiempo models.
Moving on to the lacing system, this is where you'll notice the most significant difference between the Academy, Pro, and Elite versions.
While the Pro and Elite models offer a seamless, sock-like fit with a knit inner liner that runs throughout the tongue and heel, the Academy version adopts a traditional centralized lacing system with a standalone tongue.
While not as advanced, the tongue provides enough lockdown to give you security throughout the lacing system. It may lack the knit inner liner, but it still gets the job done.
Sole Plate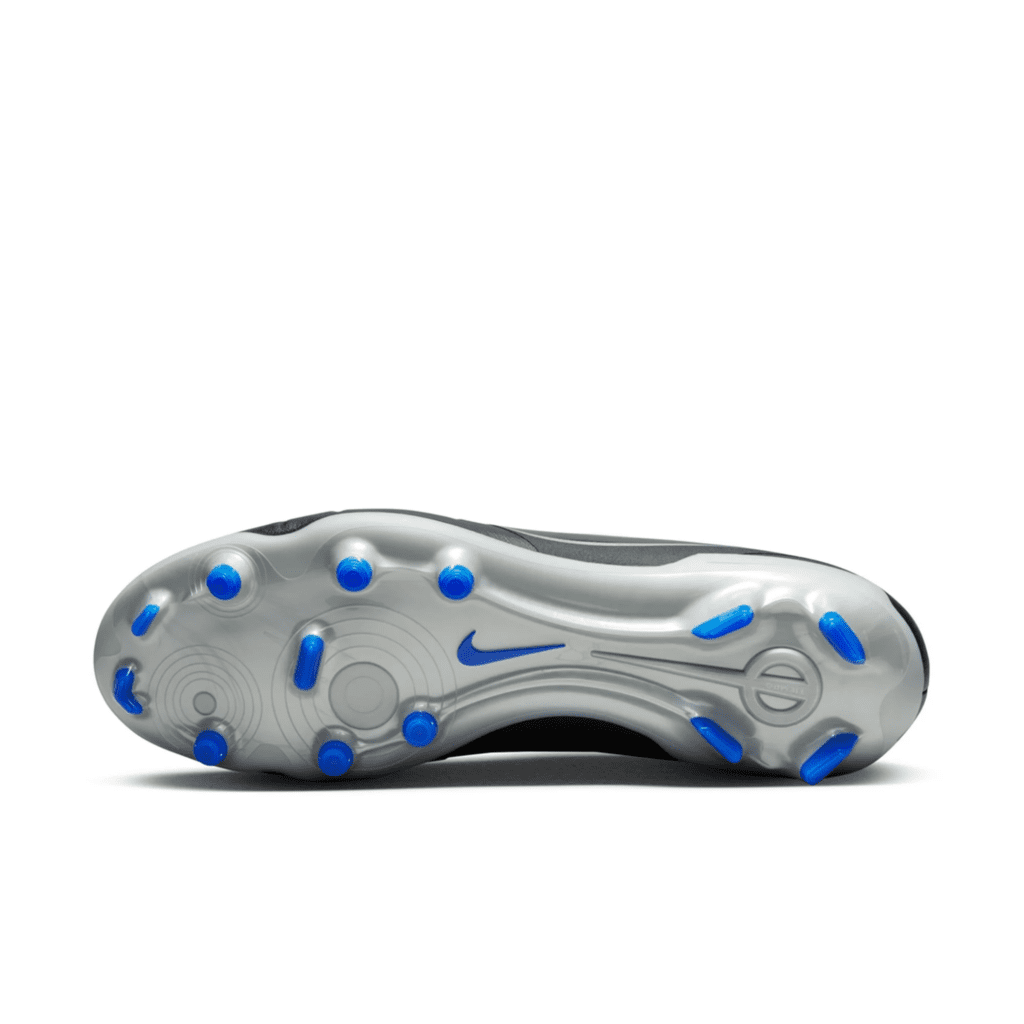 The sole plate of the Legend 10 Academy closely resembles its pricier counterparts. It features a layout and stud configuration that's exactly the same as the Pro and Elite models.
The four bladed studs in the heel provide stability, while a combination of conical and bladed studs at the forefoot's perimeter ensures optimal grip.
The addition of two aggressive bladed studs at the top of the toe box enhances traction when changing direction or sprinting. This design mirrors the effectiveness of the more expensive models.
Fit and Feel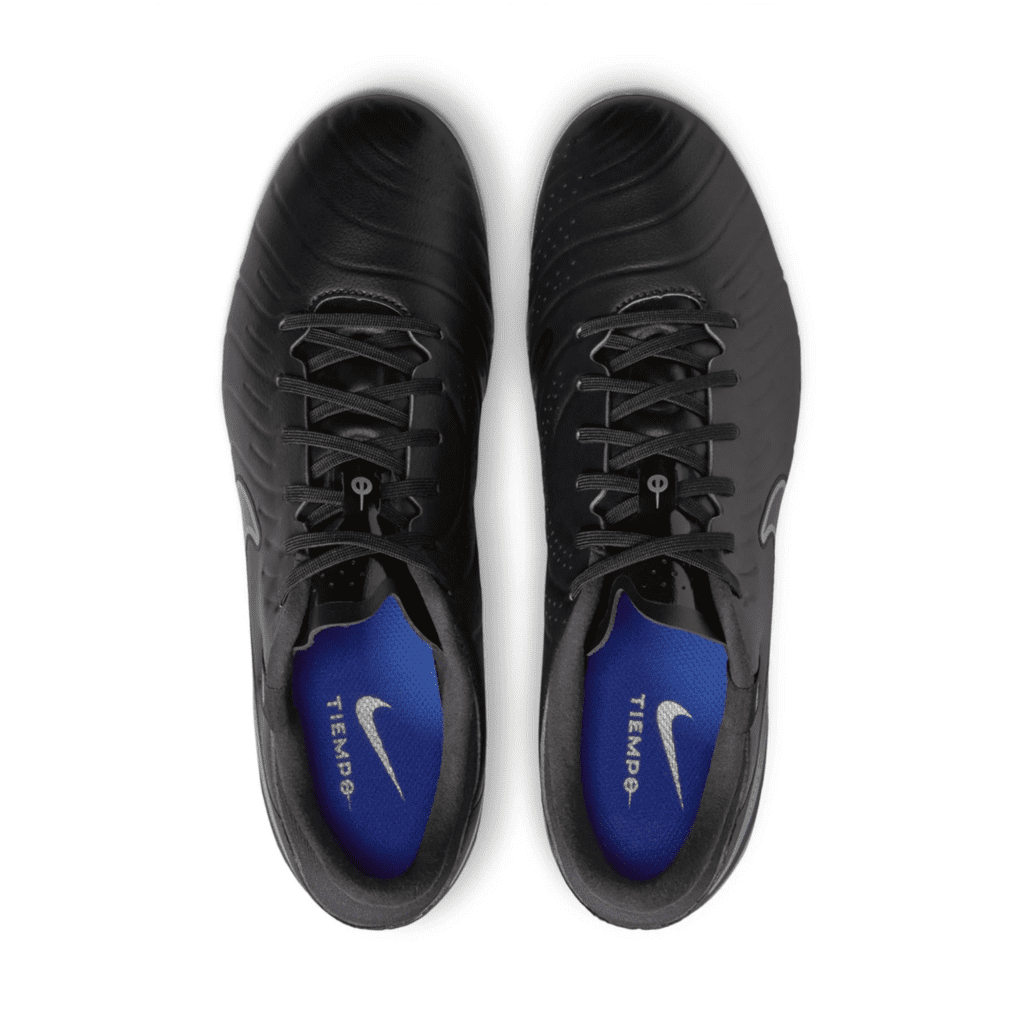 Putting on the Legend 10 Academy may feel like reuniting with an old friend if you're used to wearing Tiempo boots. The snug fit is reminiscent of the Legend 9, providing excellent midfoot lockdown.
The width, while accommodating for most players, might feel a bit tight for those with wider feet. However, the boots manage to avoid the bulkiness often associated with cheaper options, thanks to their thin upper, ensuring sensitivity and a lightweight feel.
The padding at the heel contributes to comfort and lockdown, mitigating any initial discomfort sometimes experienced with traditional heels.
Playability: A Pleasant Surprise
Wearing the Legend 10 Academy for extended periods didn't result in heel discomfort, a concern with some traditional Nike heels.
The boots offer excellent lockdown, and the aggressive sole plate enhances stability and grip. Ball touch remains sensitive, closely matching the feel of the Pro model, which costs almost twice as much.
Dribbling, shooting, and overall performance felt solid, with no noticeable issues. Despite their affordability, these boots deliver a great playing experience.
Considering the Alternatives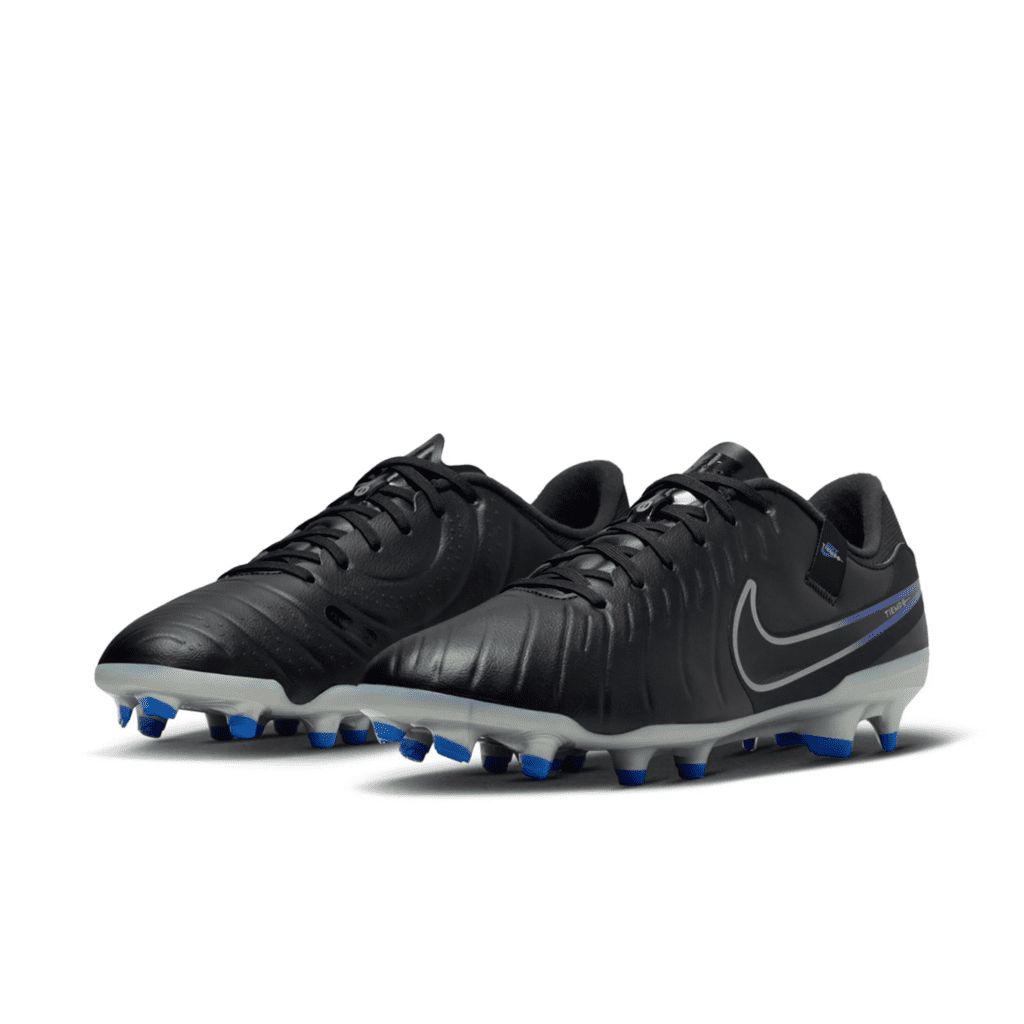 If you're seeking wider boots for under $100, consider the Adidas Copa Gloro, priced at around $99 to $100.
It boasts a full leather construction and a slightly roomier fit. Alternatively, explore New Balance's takedown models like the V4 Magia and the Furon V7 Destroy, offering comfort and a wider fit for roughly the same $100 price point.
Final Verdict: Who Should Get the Legend 10 Academy?
In conclusion, the Legend 10 Academy is an excellent choice for those on a tight budget looking for quality football boots.
Priced at just $80, these boots excel in all the critical areas, offering superb lockdown, a responsive fit and feel, and an aggressive sole plate. They don't carry the common drawbacks associated with cheaper boots, making them a top contender in their price range.
If you're on a budget of less than $100, you'll be hard-pressed to find a better-value boot.
Conclusion
Have you had the chance to try the Nike Tiempo Legend 10 Academy football boots? Share your thoughts in the comments below.
If you're interested in additional boot reviews or have specific boots you'd like us to explore, feel free to let me know over on my youtube channel!
Latest Posts
---