Who Will Win World Cup 2022?
Who Will Win World Cup 2022?
Talent has never been greater at the world's largest stage. If the 2022 World Cup holds as much excitement as 2018, we are certainly in for a treat. With so many strong nations, the question remains, who will win World Cup 2022? In this article, we'll go over the teams who are well positioned to win it all in Qatar.
For all the latest football boots and gear, go to World Soccer Shop for the best prices online.
France
FIFA Ranking: 3
France will likely be entering the 2022 World Cup as favorites to win the competition. Although France suffered a disappointing round of 16 exit at the 2020 Euros, they are still the reigning world champions.
France is loaded with an abundance of talent, both young and experienced. Raphael Varane will lead a talented backline of Jules Kounde, Benjamin Pavard, and Ferland Mendy. Not to mention that France will have a fit star striker in Karim Benzema, who may be a Ballon D'or candidate this year.
N'Golo Kante is still one of the best box-to-box midfielders in the world, and his defensive abilities will be crucial for France in this tournament. However, all eyes will be on superstar youngster Kylian Mbappe. He will be working hard to further cement his name on the national stage.
Players to Watch: Kylian Mbappe, Karim Benzema, Jules Kounde
Brazil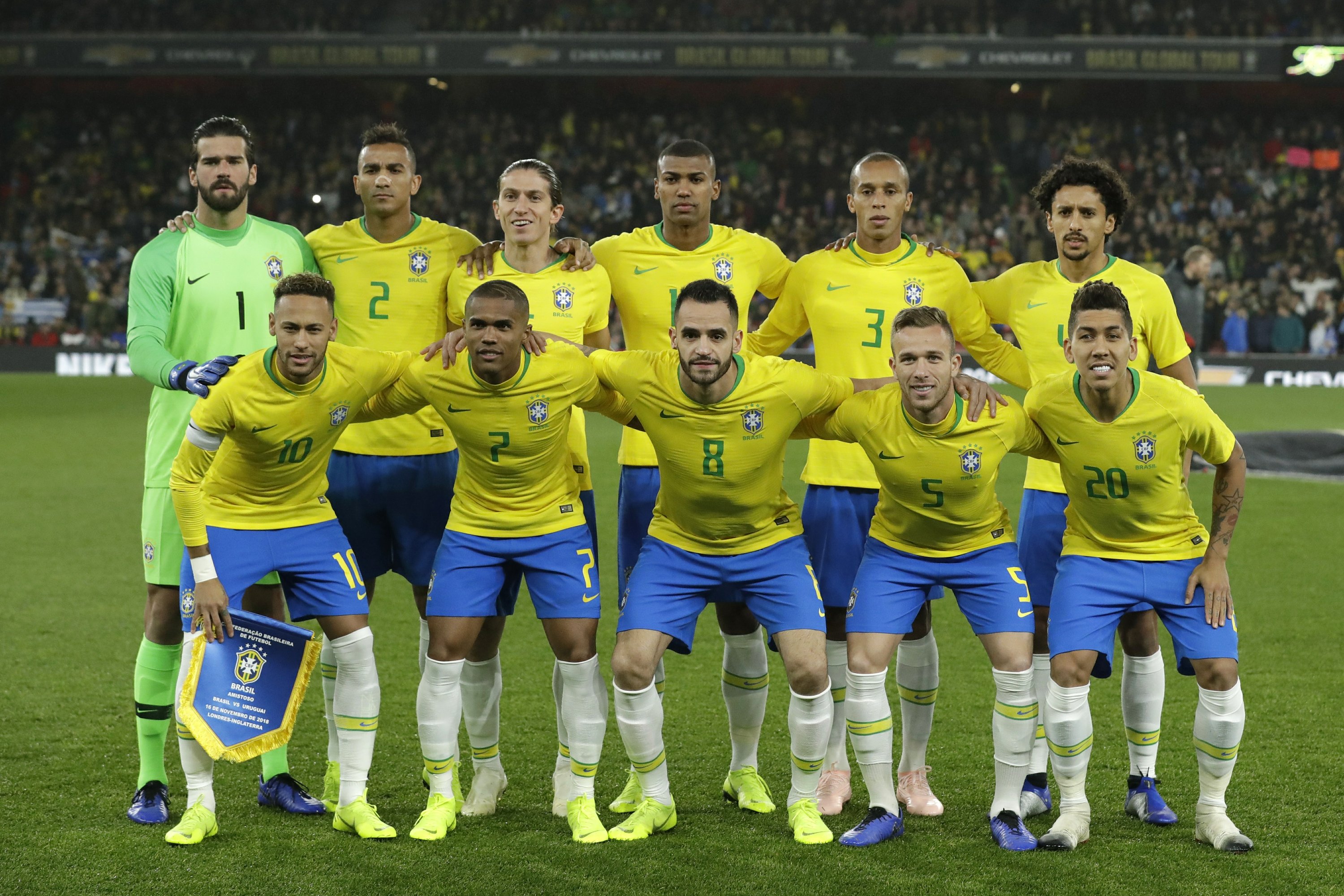 FIFA Ranking: 1
Brazil is the highest ranking FIFA men's national team for good reason. They have performed extremely well throughout their qualification process. The historic footballing nation will be seeking a better outcome than the last World Cup, which saw them exit in the quarter finals after losing against Belgium.
The Brazilian squad had a strong showing in the recent Copa America competition, despite losing to Argentina in the final. The team is spoiled for choice in the goal keeper position, with world class shot stoppers Ederson and Alisson both available. The defense will likely be composed of Eder Militao and Marquinhos, each with a wealth of experience at club level.
Despite not having a lot of strikers, Brazil does have several wingers and midfielders that are capable of scoring goals. Neymar will be hoping to lead with both creativity and goals in this Brazilian offense.
Players to Watch: Neymar, Vinicius Jr, Marquinhos
Spain
FIFA Ranking: 7
Spain proved at the 2020 Euro competition that they are still a force to be reckoned with. Despite having 71% possession in their semi-final match, they ended up losing to Italy in penalties.
With their fluid passing and quick style of play, Spain will be a threat to any team they come up against. All they need is a solid striker to finish the chances that they will inevitably create. They need forwards like Alvaro Morata and Gerard Moreno to have full confidence going into the tournament.
Players to Watch: Pedri, Dani Olmo, Gavi
England
FIFA Ranking: 5
England has turned a lot of heads in recent international competitions. They reached the semi-final of the World Cup in 2018, followed by the final of the Euros in 2020. For many, this team has exceeded expectations. However, others may think the best is still yet to come.
Manager Gareth Southgate is lucky to have a lot of options in each position on the field. Ben White has impressed in his first season at Arsenal, and will likely join Harry Maguire and John Stones at the back. England has the most depth in the wing back area, with Trent Alexander-Arnold, Reece James, Kieran Trippier, and Kyle Walker all competing for spots.
One criticism of England's performances in recent tournaments is that they've been too defensive. If they are to be more dominant on the world stage, it may require getting more attacking players involved. Look for young players like Mason Mount, Bukayo Saka, Phil Foden, and Jude Bellingham to light a spark in midfield.
Players to Watch: Phil Foden, Mason Mount, Jude Bellingham
Germany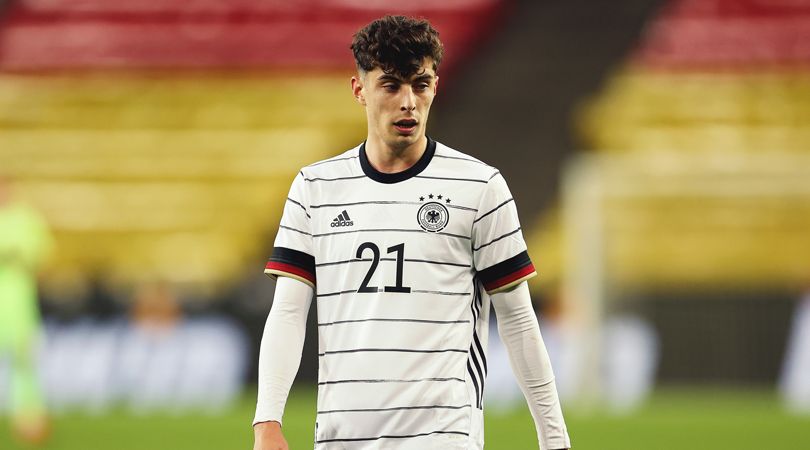 FIFA Ranking: 12
It's been 8 years since Germany dominated the 2014 World Cup. It will be difficult to live up to that championship level team, but there is still great potential in this squad. There several veterans, notably Toni Kroos, that are not returning for the 2022 World Cup. This means that Germany will need to rely on younger talent if they are to be successful.
Kai Havertz has been developing into a world class player at Chelsea this season, and he will be crucial for the German offense. Antonio Rudiger will be leading the backline ahead of veteran goal keeper Manuel Neurer.
Hansi Flick has recently taken over the head coach role from Joachim Low. Germany will need Flick to bring new and innovative tactics to the team if they are to be successful in 2022.
Players to Watch: Kai Havertz, Atonio Rudiger, Leroy Sane
Belgium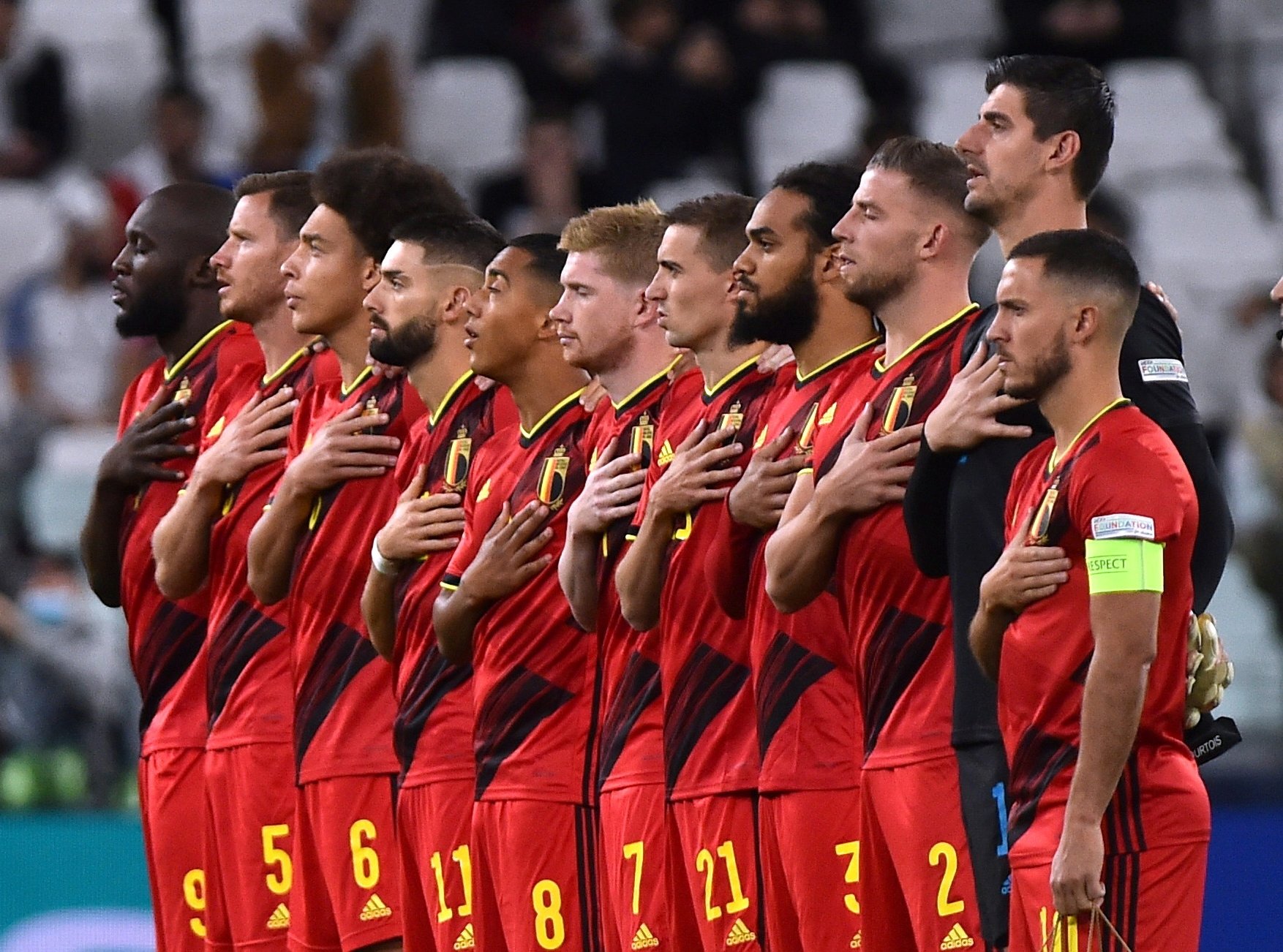 FIFA Ranking: 2
Belgium is finally reaching the end of their golden generation. Unfortunately for them, they still have no silverware to show for it. The 2022 World Cup may be the last chance for this great generation to win a major trophy.
Eden Hazard, who was once a top player in the world, has struggled considerably with injuries recently. Belgium will need to rely heavily on the creativity and finesse of midfielder Kevin De Bruyne if they are to go far in this tournament.
With a strong yet aging defense, Belgium will also need to introduce some fresh talent into their squad.
Players to Watch: Kevin De Bruyne, Romelu Lukaku, Jeremy Doku
Argentina
FIFA Ranking: 4
Football fans the world over will be wondering if it's finally time for Lionel Messi to win a World Cup. The Argentine has yet to lift the world's biggest trophy, but he is coming off of a massive Copa America win.
Argentina has momentum behind them, and they have proven very difficult to beat in recent years. They were only eliminated in the 2018 World Cup due to a 4-3 loss against victors France. Nicolas Otamendi and Cristian Romero will be leading a strong backline for the South American side.
This squad also has a lot to offer offensively. In addition to the record breaking Lionel Messi, there are numerous deadly forwards to choose from. Angel Di Maria, Giovani Lo Celso, and Lautaro Martinez will also be working towards adding to the goal tally. When this team is on form, they are a force to reckon with. Argentina may have a shot to bring the World Cup back to South America.
Players to Watch: Lionel Messi, Angel Di Maria, Giovani Lo Celso