Best Football Boots for Midfielders
Top 5 Football Boots for Midfielders
Midfielders are the engines of any football team, constantly running, tackling, and passing the ball. To perform at their best, they need the right gear, starting with the perfect football boots. Luckily, there's never been a better time to buy a new pair of boots.
The big brands like Nike, Puma, & Adidas have all been upping their game recently. Boots are lighter and more high tech than ever.
Thanks to the great variety of boots on offer, there's guaranteed to be something everyone will enjoy. Whether you're a midfielder who holds down the center of the pitch, or runs up the wings, you'll find something to suit your style.
What to Look for in Football Boots for Midfielders
When picking out a pair of football boots as a midfielder, there's a few key thing you'll want to look for. These can be summarized in the list below.
Comfort and Fit
Traction and Grip
Control and Touch
Durability and Protection
As a player, you may value some traits over others. You may appreciate comfort more than durability, or protective boots over lightweight models. In this list, we've selected five boots that are well rounded and should work for most players.
Best Football Boots for Midfielders
1. Adidas Predator Accuracy.1
Precision With Every Strike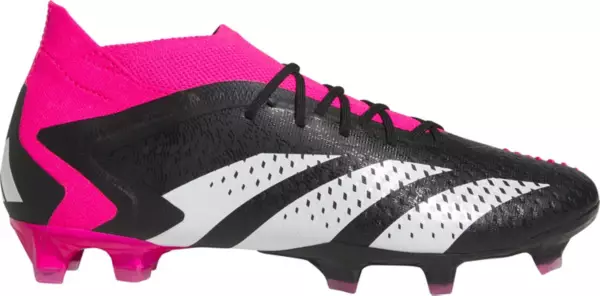 The Predator Accuracy is the newest addition in Adidas' iconic Predator line. Without question, this is the best Predator that the company has released in years.
Adidas have focused on prioritizing the things that have always made this boot great. These elements include a sturdy design, and a tactile upper for striking the ball. The addition of rubber elements throughout the surface of the boot provides a noticeable difference when you want to add curve to shots and long passes.
This makes the Predator Accuracy a great option for creative midfield players. You'll also find that the Predator is the widest boot on offer from Adidas, which makes this a great option for players of any foot type.
2. Nike Phantom GX
Enhanced Grip and Traction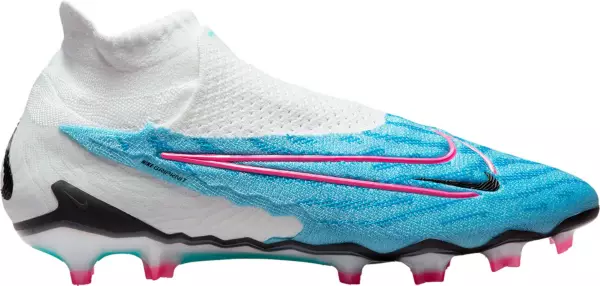 Nike have finally refreshed their Phantom line after years of stagnation. The result is an amazing new football boot in the Phantom GX. With this new release, the Phantom became one of the most compelling boots in the Nike lineup.
The biggest advancement with the Phantom GX is the addition of Nike's Gripknit technology. This is a sticky mesh material that coats the entire upper. The coating feels great to the touch and it will help players with both their ball control and precision.
Nike have also revamped the sole plate in the Phantom GX, bringing one of the most aggressive stud patterns to date. The tri-star studs are going to help give you multidirectional traction anywhere on the pitch. You can also get the Phantom GX in both low and high cut variations depending on you preference.
3. Puma Future Ultimate
Truly Barefoot Feel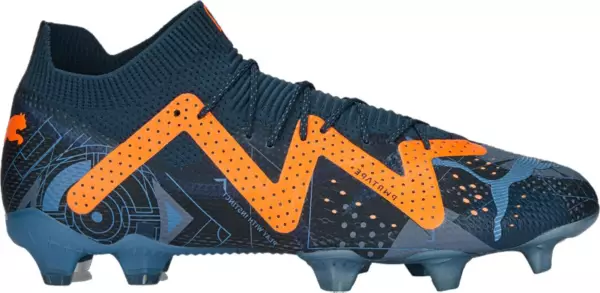 The Puma Future Ultimate is the most minimal football boot on this list. For a lot of players, that barefoot sensation may be exactly what you're looking for.
Puma has been pushing the boundaries of knitted uppers with the Future series for years. With this new model, they've arrived at a good combination of comfort and minimalism. The Fusion Fit compression system on the Future Ultimate gives the boots a really secured and locked down feeling.
Puma have also added a strip of Power Tape to the side of the boots to give them more grip on the ball. These boots also tend to run slightly small through the toe box, so this is the best option for players with narrow feet.
4. Nike Tiempo Legend 9
Leather Upper With Maximum Comfort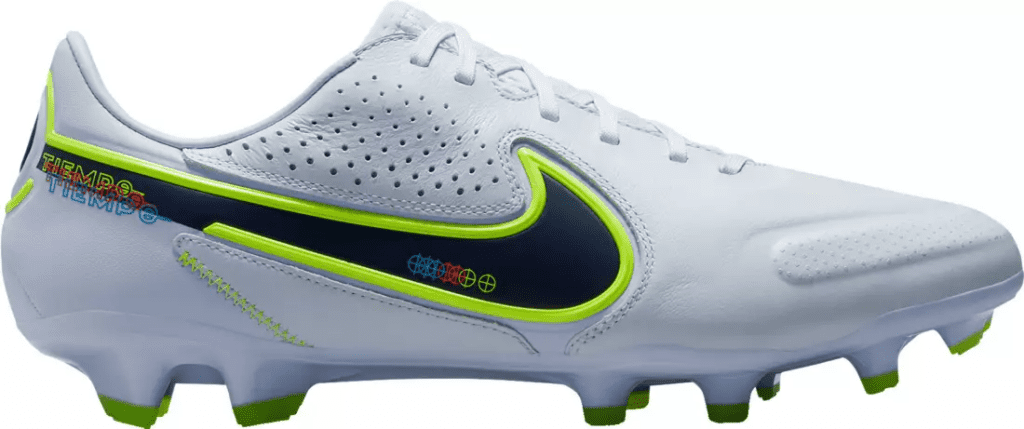 We've covered a lot of high tech football boots on this list. If you're interested in something more durable and robust, you should check out the Nike Tiempo Legend 9. This also happens to be one of the most comfortable boots currently on the market.
As a winger, I used the Tiempos for two seasons and was extremely impressed with their fit, feel, and performance. The Tiempos are a full leather football boots with a few modern twists. In addition to the soft kangaroo leather upper, these boots have an elasticated tongue and soft foam sections to help with ball control.
Compared to a lot of other leather boots on the market, the Tiempos feel relatively streamlined and lightweight on feet. The added bonus of the leather means that these boots really mold to your feet as you wear them. So if comfort is your top priority, the Tiempo Legend 9 is an amazing option.
5. New Balance Tekela V4 Pro
Best Available Laceless Boot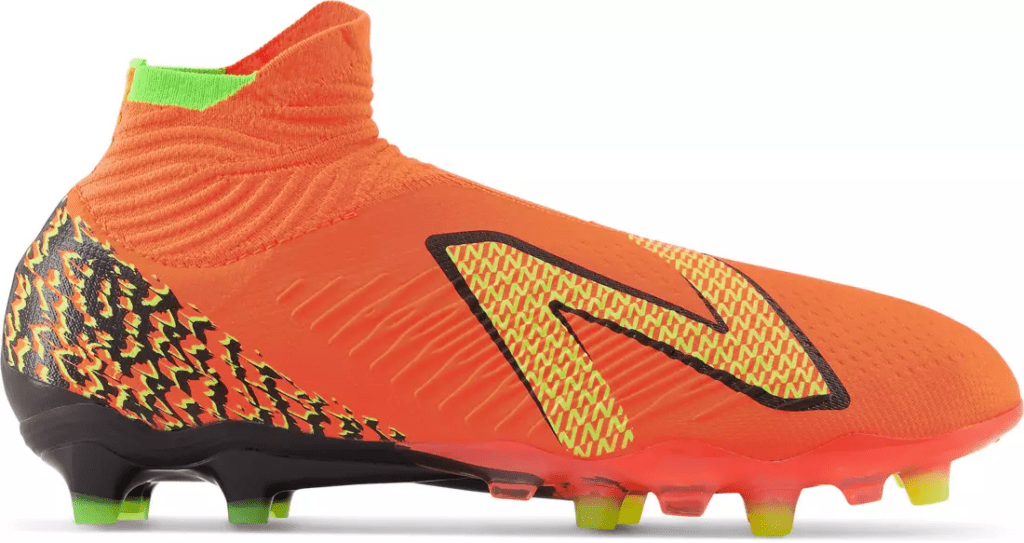 A lot of companies have been trying to perfect laceless football boots over the past few years. However, no one has done it as well as New Balance have with the Tekela V4 Pro. This is truly the best laceless football boot I have ever tried on.
Laceless football boots often come with many drawbacks. They can create a lack of lockdown, cause pressure points, and reduce overall performance. None of these drawbacks are present with the Tekela V4 Pro.
The boots are easy to put on and take off, and they feel so comfortable on feet. New Balance have added an elasticated collar to prevent any heel slippage while running. The Hypoknit upper is tremendously soft, almost giving the sensation of synthetic leather. If you're a player who's interested in making the jump to laceless boots, you have to try on these boots.
Choosing the Right Football Boots for You
When buying your next pair of football boots, you want to make sure you get the right pair for you. Here are a few tips to ensure you get an awesome pair.
Try on boots before buying if possible
Go true to size when ordering online
Buy AG variations if you mostly play on artificial grass
Shop for takedown models if you're buying on a budget
Experiment with different boots
Thanks for reading, and good luck with your training!
---