Best Puma Football Boots of 2023
The New Puma Ultimate Line-Up
Puma has finally completed the rollout of their brand new Ultimate line. This new product line features their three signature football boots; the King, the Ultra, and the Future. 
These Boots each take unique approaches to their design and offer different advantages when compared to one another.
With the variety available in these models, there should be something that every player can appreciate! Whether you prefer traditional designs or modern flair, Puma has you covered.
There's more to the world of football boots than just Nike and Adidas. In this article, I'm going to take you through the best Puma football boots you can get your hands on in 2023.
We'll also have links available for you to purchase these boots at a discount if you find any of them to be a good fit. Now let's get into the list!
Puma King Ultimate
A Classic Reimagined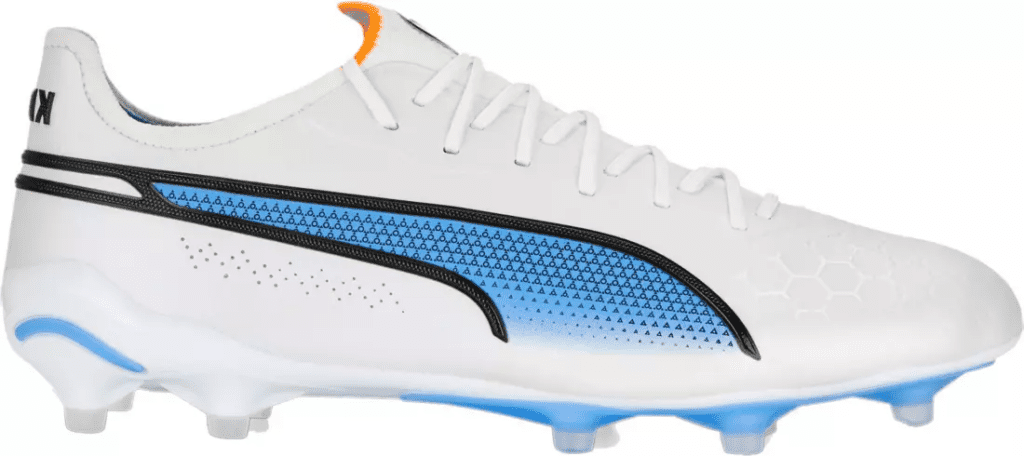 The Puma King Ultimate is the newest model in Puma's coveted King series. This line of football boots has been made using leather since its Inception. But the first time ever, the Puma King is made entirely of recycled materials. This decision was made by Puma in order to avoid any legal ramifications due to the banning of kangaroo leather in several states
Despite this boot no longer featuring a leather upper, Puma have done a great job implementing this new material. On feet, these Boots provide a similar comfort and feel that you would get from a leather football boot. They still mold to your feet over time just as a full leather football boot would.
In addition to a full synthetic construction Puma have also modernized the boot with an elasticated tongue that should help provide better lockdown. The outsole features 11 conical studs that should be well suited for both firm ground and artificial grass. Therefore these boots are a great option regardless of your playing surface
If you still enjoy the fit and feel of traditional leather football boots this is going to be the best option for you in Puma's entire lineup.
Puma Ultra Ultimate
Lightweight and Minimalist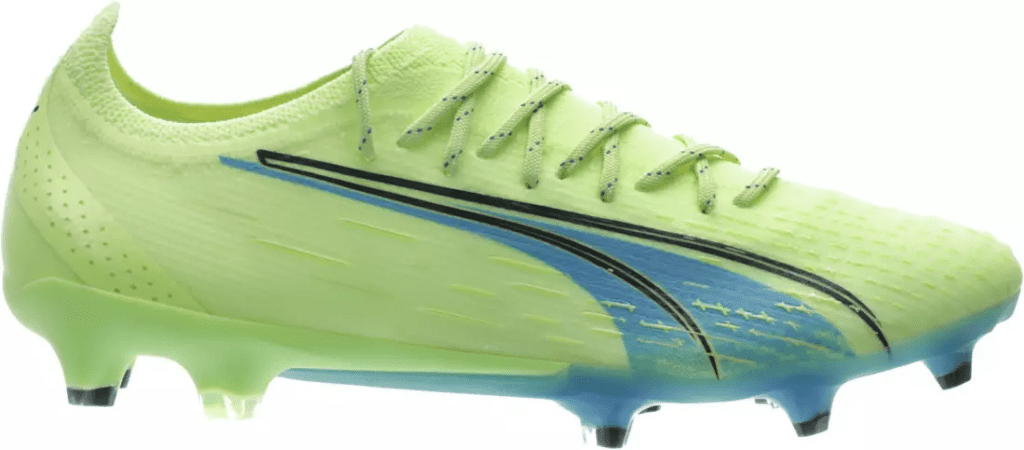 The Puma Ultra Ultimate continues the legacy of the modern Ultra series. This boot has always been known for being aggressively lightweight, and the Ultra Ultimate is no exception. In a size 10 US, this boot comes in at just 160 grams.
Puma is continuing to use their Ultraweave synthetic upper in this new model. This material is razor thin and gives you a really barefoot feeling on the ball. The upper also has a grippy coating to give you more traction when dribbling the ball.
On top of the lightweight upper, the Ultra Ultimate also ships with Puma's most aggressive soleplate. The sharp chevron studs throughout the outsole are going to give you ample traction on the field.
One important note is that the Puma Ultra Ultimate is relatively tight throughout the toe-box, so this boot is best suited for narrow footed players.
Puma Future Ultimate
Knitted Upper With Laceless Potential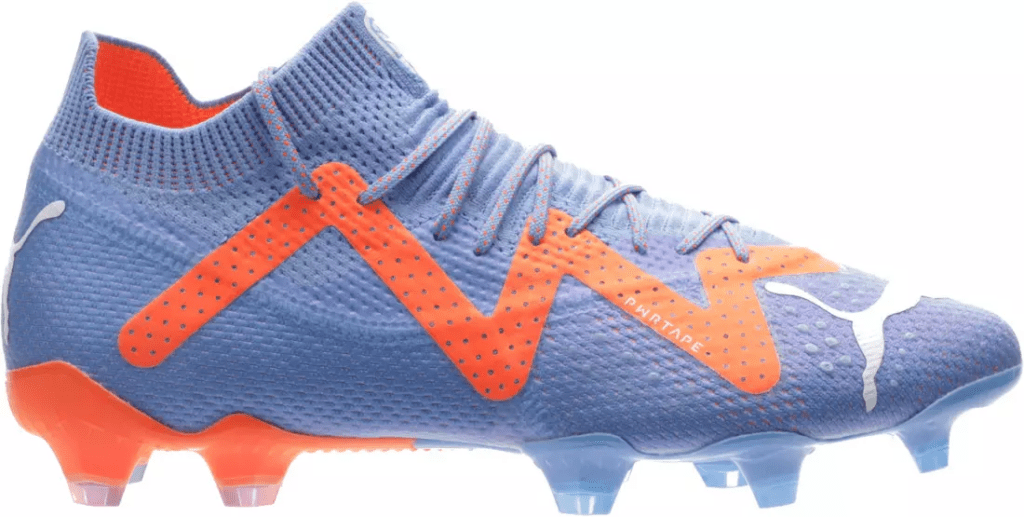 Rounding out Puma's new line-up of boots is the Future Ultimate. This is the flagship knitted boot on offer from the brand. The dualmesh upper on the Ultimate is both stretchy and socklike to the touch.
The elasticated nature of the upper means that this boot can stretch to fit almost any foot type. Another added benefit of this stretchy upper is that these boots can also be worn without laces. If you're looking for the most lockdown though, I would recommend using the laces.
To add both flair and functionality, Puma have implemented their power tape throughout the sides of the boot to provide more grip on the ball. The outsole on this boot is slightly less aggressive than what's on the Ultra, but it will still provide more than enough traction.
If you're interested in a knitted football boot with a sock-like sensation on feet, the Puma Future Ultimate is one of the best options on the market.
How Does Puma Compare to the Competition?
One important point to note is that all three of these models are priced at about $200. This is more than $50 less than flagship offerings from both Nike and Adidas.
So when it comes to value for money, Puma football boots are a great choice. The only brand that offers more value for money is New Balance.
Puma boots tend to be quite streamlined and can run more narrow than the competition. Keep this in mind when ordering your next pair of boots.
Remember that the most important thing is that the boots fit you comfortably and allow you to play at your best!
---