Best New Balance Football Boots of 2023
New Look for New Balance
New Balance has been struggling to break into the football boot world for several years now. It's true that the early releases from New Balance were quite far behind their competitors such as Nike, Adidas, & Puma.
However, things are starting to change. In the past year, New Balance have released their best boots to date. These recent models are so good that they rival competing boots from the big brands.
In this article, we'll be going over the best New Balance football boots of 2023. We'll also go over all of their new features. The three models we'll be covering are unique in their fit, feel, and design. So at least one of these boots is likely to fit your style.
New Balance 442 V2 Pro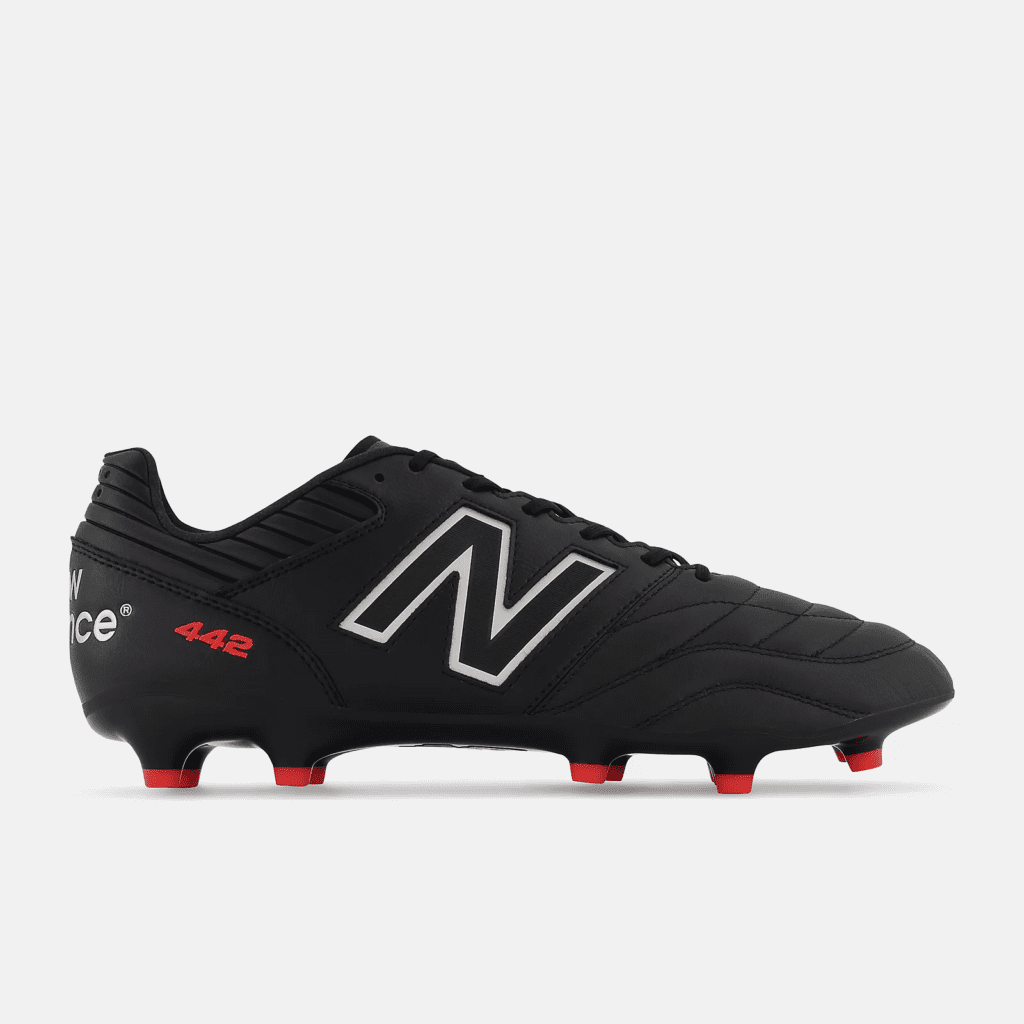 The New Balance 442 V2 Pro is the most traditional football boot that the brand offers. This boot features a soft Kangaroo leather upper, and a traditional lacing system.
The build quality of the 442 feels solid and premium, similar to competitors such as the Nike Premier and the Adidas Copa Mundial. All of the stitching across the upper feels seamless and well executed.
Since these boots have a full leather construction, they're going to form to feet over time and get even more comfortable. I find that the 442 fit really well straight out of the box, especially for players with wider feet. Similar to other boots in the New Balance lineup, you can get the 442 in standard or wide fitting variations as well.
The nylon soleplate on the 442 is pretty simple in its design. There are 11 conical studs that provide a decent amount of aggression for FG surfaces. Since the studs are rounded, they should still be appropriate for use on AG surfaces.
Considering build quality and materials used in these boots, you can pick them up for a good value at just $129.99.
New Balance Furon V7 Pro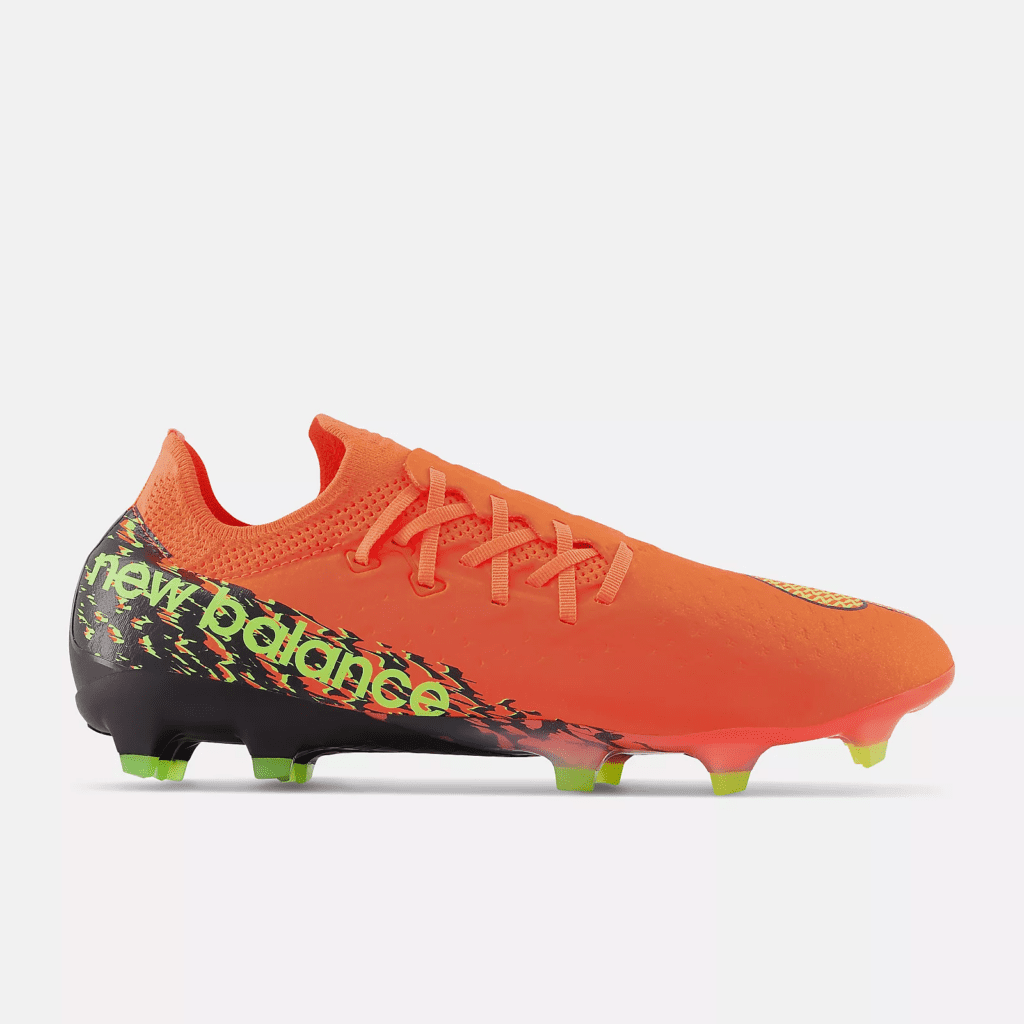 New Balance has also dropped the Furon V7, their flagship speed boot to compete with other high-end boots on the market. With the Furon V7, New Balance have created a boot that rivals both the Nike Mercurial and the Adidas X Speedportal.
The new Hypoknit upper is incredibly thin, giving the boots a barefoot sensation and a minimal feeling. This thin upper also makes the Furon V7 the lightest flagship speed boot on the market, weighing only 180 grams.
This boot has a mesh inner lining that's soft and stretchy, providing tight lockdown across the foot. New Balance have incorporated an offset lacing system to help increase overall lockdown without creating uncomfortable pressure points. An added benefit of this discreet lacing system is that it creates a really clean striking surface.
The chevron studded nylon outsole is flexible and snappy, giving players the responsiveness and traction they need. Wide foot variations are available in all sizes, making it a great option for players with wider feet.
The Furon V7 is also decent value for money, coming in at $224.99. This is about $50 less than top speed boot offerings from Nike and Adidas.
New Balance Tekela V4 Pro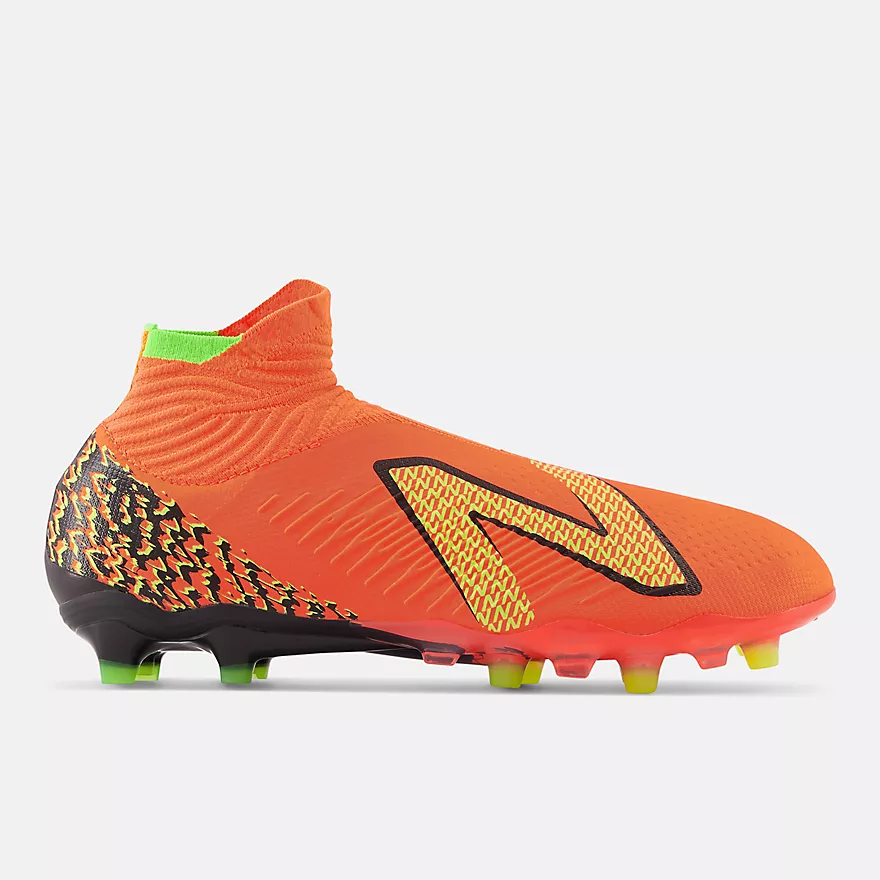 The Tekela v4 Pro is the latest laceless speedboot offering from New Balance. This new model is designed for players looking for speed, comfort, and a modern design. It features a lightweight construction, snug fit, and advanced laceless technology.
This model has a Hypoknit upper that is updated from the previous Tekela V3, making it thinner, lighter, and more flexible. It has a sleek one-piece construction with textured lines for additional traction on the ball, and an elasticated knit collar for a sock-like fit.
The Tekela V4 is one of the best-fitting laceless boots with a knitted upper, providing a sock-like sensation on feet with enough room in the toe-box while remaining slim through the midfoot. The collar fits snugly around the ankle, providing an added feeling of stability and lockdown.
Laceless tech is seamlessly integrated with the knitted upper on the Tekela V4, providing a clean striking surface for shooting and passing the ball.
The sole plate is re-imagined, featuring a unique combination of both conical and bladed studs. These studs help provide additional traction when the edge of the boots make contact with the ground.
Overall, the Tekela V4s offer a truly barefoot feel on the ball, with great responsiveness and flexibility. They are truly a joy to play in. At about $215, the Tekela V4 is also considerably cheaper than other laceless boots on the market, making them a great value play.
---