How Tight Should Football Boots Be
How Tight Should Football Boots Be
When choosing your football boots, it's important to find a pair that's not too loose or too tight. Boots that fit properly should be snug throughout the mid-foot while still allowing wiggle room for your toes. The fit of your boots will vary based on your foot type and the exact model you choose. In this article, we'll be looking at just how tight football boots should be.
For all the latest football boots and gear, go to World Soccer Shop for the best prices online.
Personal Preference
Personal preference is the most important factor to consider when looking for a new pair of boots.
Some players want to have virtually no space between their toes and the edge of the boot. Other players want to have more space than what is typical.
Your boots should not be slipping off when moving around, as this would indicate they are too loose. Your toes also shouldn't be pressing into edge of the boots with every step, as this would mean they are too tight.
Comfort
Comfortable football boots will allow you to play at your best on the field. The last thing you want is to be distracted by the fit of your boots.
When trying on new boots, it's important to walk around for several minutes. This will help you determine if the boots are a good fit for you. You should feel no slipping in the heel of the boot and no discomfort in the toe-box area.
It's also better to try on boots towards the end of the day if possible. This is because your feet tend to be slightly enlarged at the end of the day due to more circulation.
Sizing
Some players have recommended sizing down in order to get an extremely snug fit for your boots. I would not recommend this strategy, as football boots tend to run slightly smaller than casual shoes in the first place.
I recommend ordering your football boots true to size. This means that they should be about the same size as the other sneakers that you wear. This serves as a great baseline for finding comfortably fitting boots.
Check out the following article from Unisport, where they cover boot sizing in depth.
Toe Spacing
When trying on a new pair of football boots there should be minimal extra space in the toe-box area. As a general rule, try to make sure there is no more than one centimeter of space between your toes and the end of the boot.
What you're looking for here is for your toes to be as close to the end of the boot without experiencing any discomfort. Make sure to walk around in the boots to ensure you can move pain free.
Width
The width of your feet is crucial in determining how your football boots will feel. Some players have wider feet, while others have more narrow feet.
When determining if a boot is the right width, they should feel snug through the mid-foot and be painless in the toe area. If you feel that your toes are being pinched at the corners, that's a good indication that the boots may be too narrow.
Check out the following list of great boots for players with wide feet.
Material Considerations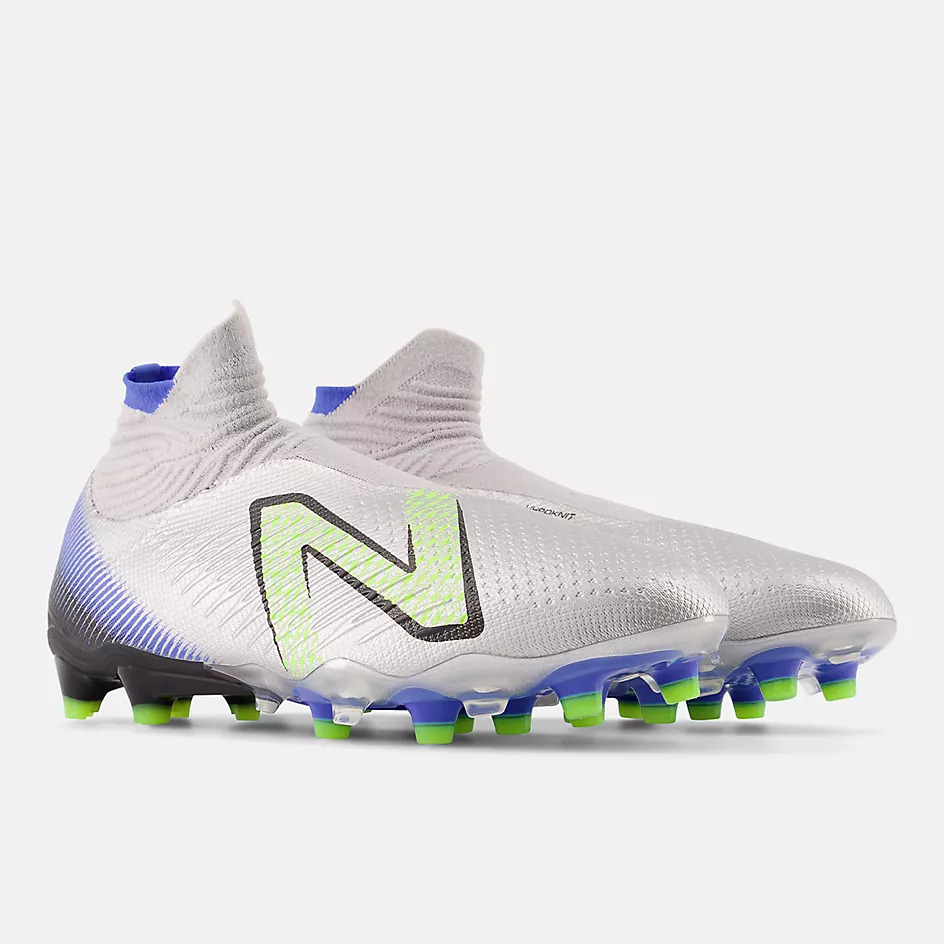 Football boots come in a wide variety of materials these days. Along with traditional leather boots, there are numerous synthetic boots available as well. Material is an important consideration when it comes to the fit and feel of your boots, as different materials have different properties.
The following article has a more detailed breakdown of leather vs synthetic football boots. Below, i'll share some of the key differences between the two types of boots.
Leather Football Boots
Leather is extremely common in football boots, as it provides a natural and comfortable feel on feet. The most important thing to note about leather football boots is that they will stretch over time. If your leather boots feel snug when you first try them on, keep in mind they will become more roomy as you wear them out.
If you're in the market for a pair of leather football boots, we've put together a list of the best leather football boots of 2022.
Synthetic Football Boots
Synthetic football boots have become increasingly common in the last decade. This is because synthetic materials can create lighter and more modern boots.
The majority of these synthetic boots are made using woven textiles. These materials are typically very light and flexible. Despite these synthetic materials being soft, they do not stretch over time the way leather does. Make sure you like the fit when you first put on the boots, as they won't break in significantly over time.
Break in Period
You'll often hear players say that it takes them several wears to break in their new pair of boots. This is true to an extent. As you begin to wear your new boots, the upper will soften and they will start to conform to the shape of your foot.
However, there is no break in process that will make an uncomfortable pair of boots feel good on your feet. If you don't like the fit of your boots when you first try them on, it won't improve over time. If you feel discomfort when you try on your boots, you'll likely feel even more discomfort when playing in them.
Break in Tips
If you are looking for some short cuts to make your football boots more comfortable, there are a couple of options.
Wear your boots around the house
Soak boots in warm water
Adjust the lacing system
Use insoles
Use grip socks
Check out the following video from unisport where they go through multiple tips for making your boots more comfortable.
Brand Considerations
Football brands are known for having different sizing between their models. For example, Adidas boots tend to run true to size and have slightly more width. In comparison, Nike and Puma tend to run slightly smaller and more narrow. Until you get more familiar with the sizing for a particular model, it's best to just order the size that you wear most often.
Check out the following article to find a break down of sizing by different brands. Feel free to experiment with different models and brands until you find something that works for you.
---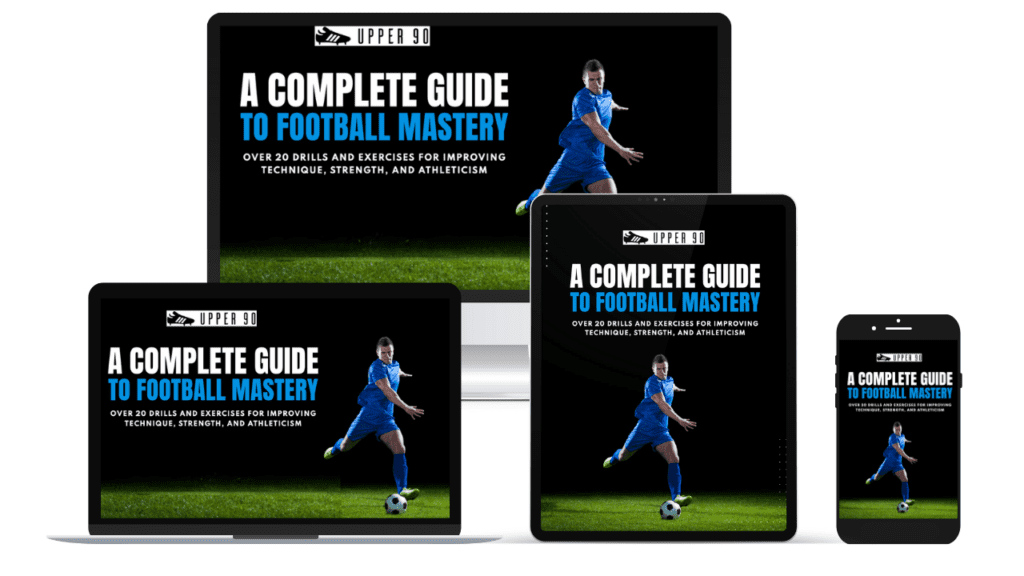 ---
Latest Posts