New Liverpool Kit 22/23
Liverpool have officially unveiled both their home and away kits for the 2022/23 season. So how do they look? Nike have kept things classic with the home kit, going for a more minimal look that showcases the team logo and sponsor. The away kit features a much more adventurous design. In this article, we'll go over the Liverpool home and away kit for 22/23 season.
Whether you prefer the home or away kit for the upcoming season, you can order yours online today. If you're looking to order the official new Liverpool kits for the 2022/23 season, check out the links to World Soccer Shop Below. Use exclusive promo code FINISH10 to get 10% off your order.
Home Kit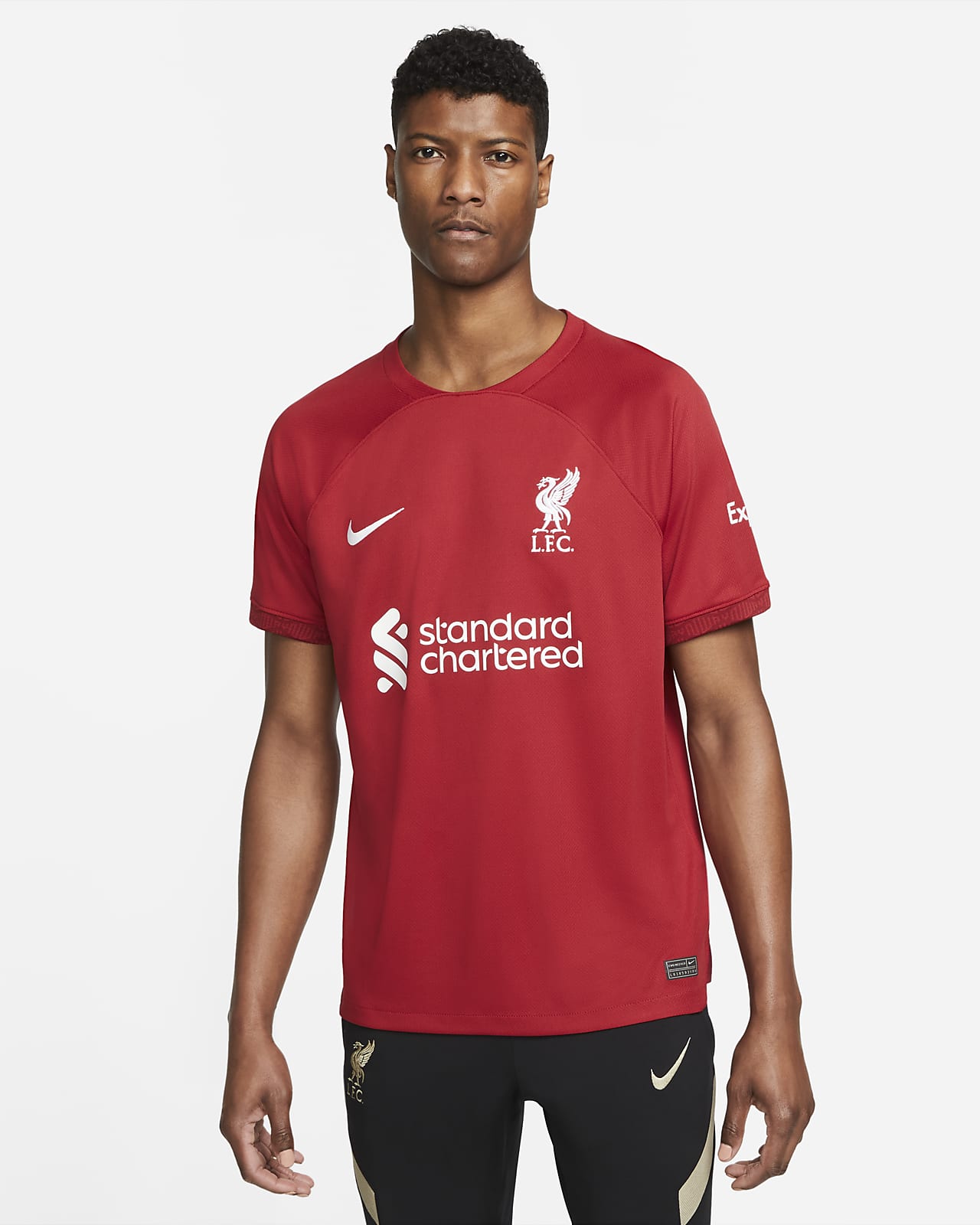 Nike has decided to go back to a classic design for the 22/23 home kit. This kit represents everything that Liverpool are known for. The deep red color of the kit perfectly highlights the white logo and sponsor. It's one of the most minimal kits the Reds have sported in years. This is a similar approach to what Nike did with the Chelsea kit for 22/23.
Some may feel that the new home kit is a bit too simple. I think it comes off as sharp and clean, especially next to some of the more busy designs we've seen this year.
Away Kit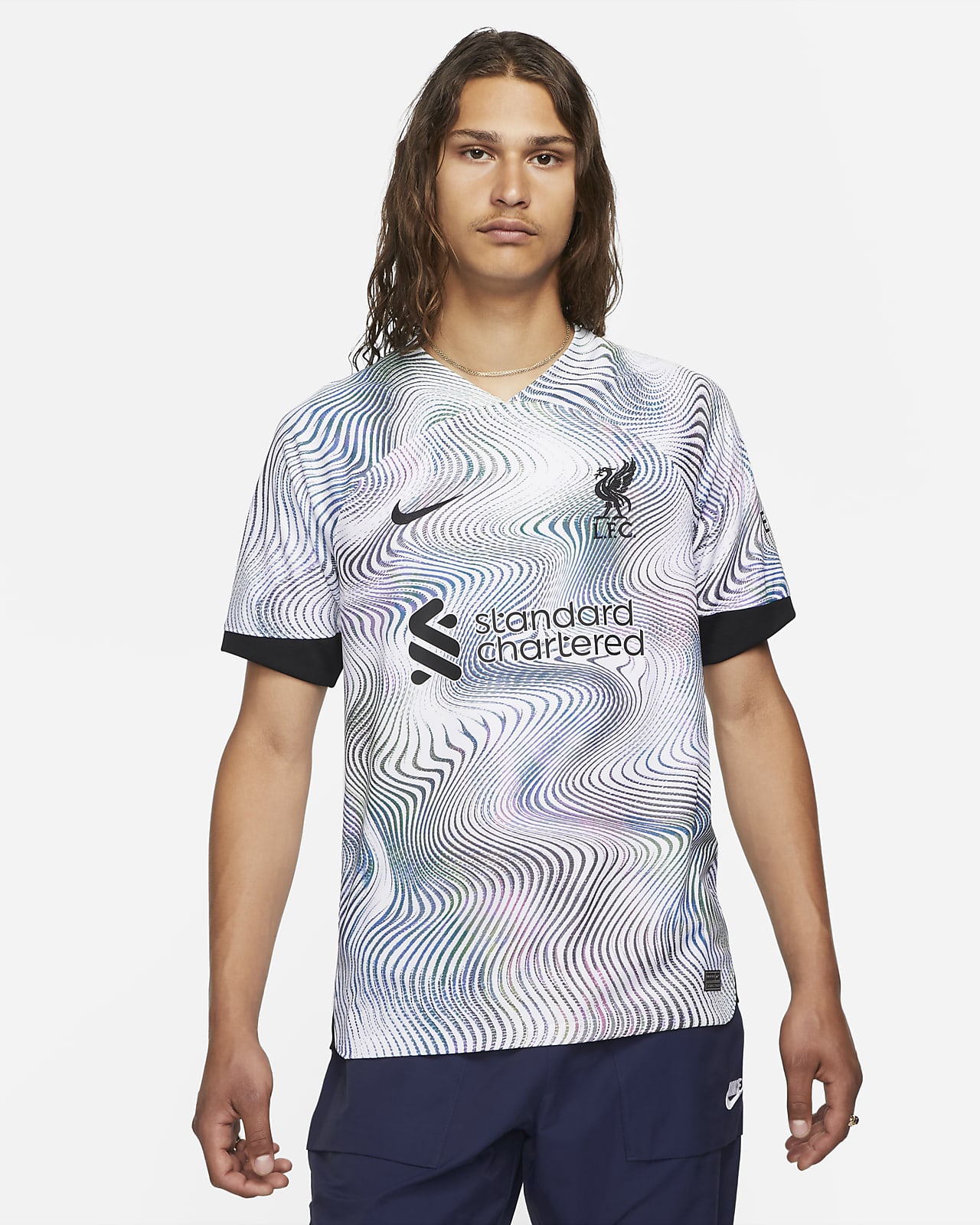 Liverpool have claimed that this dizzying new design was inspired by the city's vibrant music scene during the 90's. Liverpool was known to have some of the most popular clubs in the world during this time period, and this kit is attempting to capture that essence.
This is a kit that will divide the opinions of fans. Some supporters will appreciate the more unique design that Nike are using here. However, others may find the kit to be one big optical illusion. I personally think the kit looks solid, although i'm curious to see how it appears in game.
What's new with the kit?
Nike have chosen to take the home and away kits in two opposite directions stylistically. With the home hit, the design is more sleek and minimal.
For the away kit, Nike have used a a multi-colored iridescent pattern over a white base. It's safe to say that this is one of the most adventurous kids the Reds have worn in a while.
When will it be worn by the team?
Liverpool has already began wearing the new kits for their pre-season tour in Asia. Both the men and women's teams will proceed to wear them in all competitions for the 2022/23 season.
Where can I buy it?
To get your Liverpool home and away kits for the 22/23 season, you can use the links below. If you use the promo code FINISH10, you'll be able to get 10% off your order.