Top 5 Best Speed Boots of 2023
The Top 5 Best Speed Boots of 2023 – A Comprehensive Review
Today, I'm excited to share with you my top picks for the best speed boots of 2023. Gone are the days when only Nike and Adidas ruled the market with their high-tech football boots.
Now, various brands are innovating and competing to offer the best possible boots for players seeking that extra edge.
In this article, we'll explore five outstanding speed boots that are currently available, and I'll also provide links to where you can find them at discounted prices! Now let's dive in.
Boots Featured in this List:
Use code FINISH10 for an additional 10% off your entire order.
Puma Ultra Ultimate
Mizuno Morelia Neo III
Nike Mercurial Vapor 15
New Balance Furon V7 Pro
Adidas X Crazyfast+
1. Puma Ultra Ultimate – Embracing the Minimal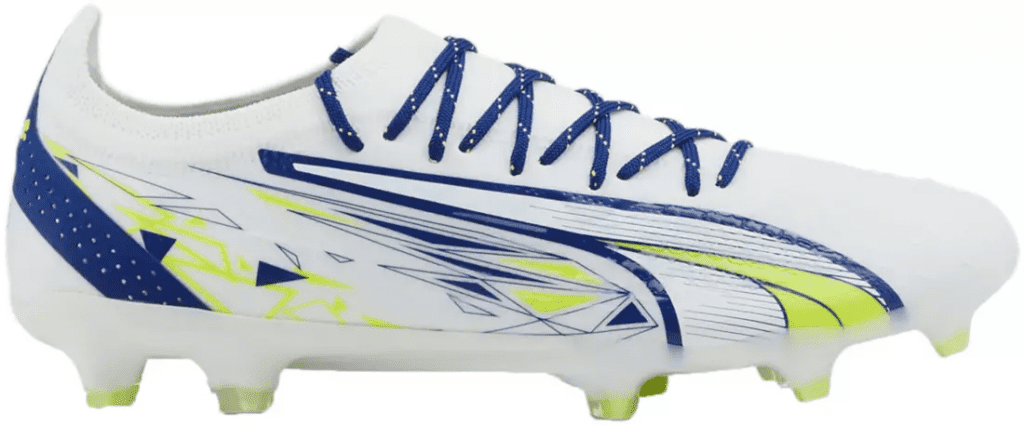 The Puma Ultra Ultimate is a prime example of minimalism in football boots. Weighing a mere 188 grams at size 10, it is one of the lightest options on our list.
The standout feature of these boots is the ultra weave upper, which is incredibly thin, providing a barefoot-like feel on the ball. Additionally, Puma introduces a new multi-material soleplate, offering flexibility in the mid-foot and forefoot while maintaining stability in the heel.
The Chevron studs ensure aggressive traction on firm ground pitches. Though marketed as suitable for artificial grass as well, I'd recommend caution due to the sharpness of the studs.
The Puma Ultra Ultimate retails for around $200, making it a great choice for those with narrow foot shape.
2. Mizuno Morelia Neo3 – Embracing Tradition and Technology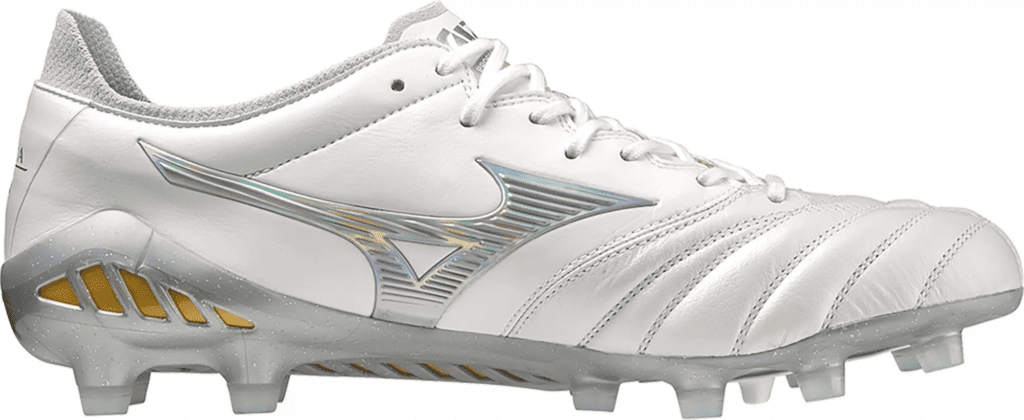 Mizuno combines tradition and modernity in the Morelia Neo III. Despite being a leather football boot, it weighs only 190 grams, proving that leather doesn't necessarily mean heavier boots.
The kangaroo leather used in the Neo III is soft and thin, offering a superb touch on the ball. The meticulous stitching ensures durability and prevents overstretching.
The Carnival studs on the soleplate provide excellent traction on both firm ground and artificial grass surfaces.
The Mizuno Morelia Neo III, available at $299 for the high-end made in Japan model and $129 for the Neo3 Pro, is an ideal choice for players seeking a traditional leather fit with a modern and aggressive touch.
3. Nike Mercurial Vapor 15 and Superfly 9 – The Timeless Speed Icons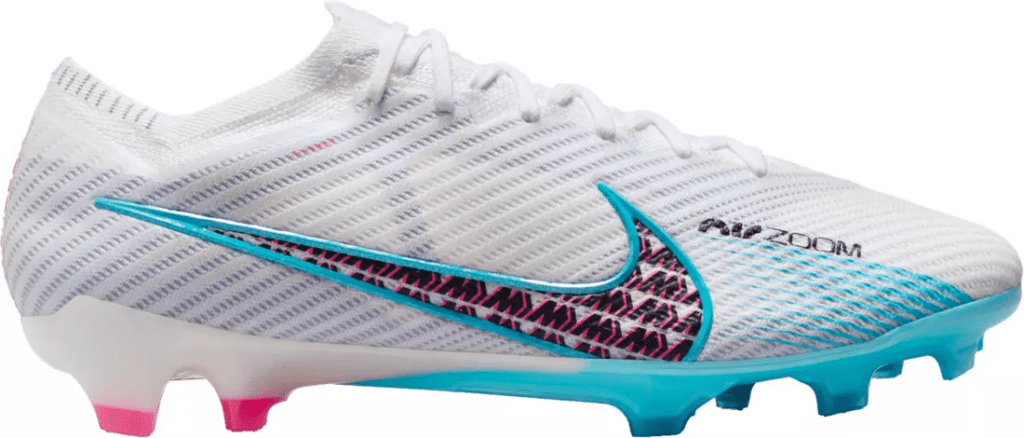 The Nike Mercurial Vapor 15 and Superfly 9 continue the legacy of speed boots from Nike. Weighing in at 187 grams, these boots are known for their lightweight and speed-oriented design.
The most significant upgrade in these models is the inclusion of Air Zoom Tech in the soleplate, providing efficient energy return with each step.
The Vapor Posit plus upper material offers excellent grip on the ball, while the tri-star studs ensure multi-directional traction. The Mercurials are known for their narrow fit, so it's advisable to size up half a size for the best fit.
Retailing at $250, these boots are a solid option for players looking to gain a slight edge in their performance.
4. New Balance Furon V7 Pro – Comfort Meets Speed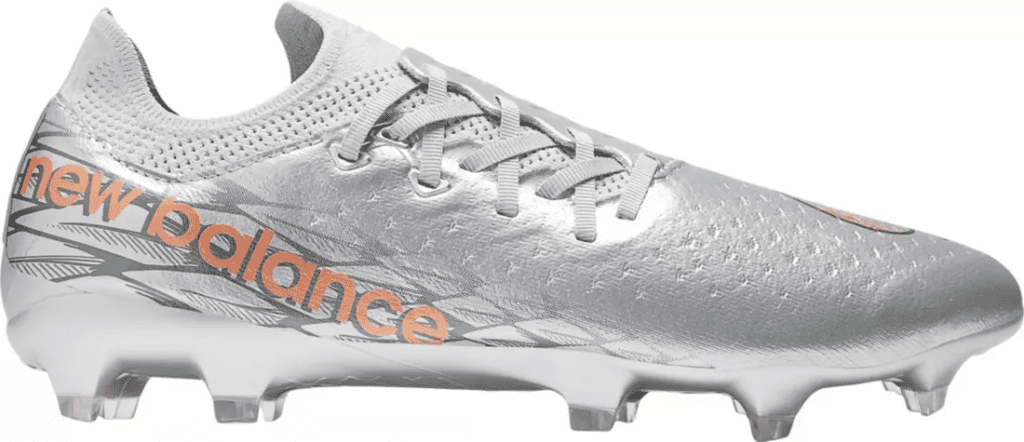 New Balance has been making waves in the football boot world, and the Furon V7 Pro is no exception. Weighing just 180 grams, these boots are incredibly light, but what sets them apart is the exceptional comfort they provide.
The hypo knit upper is soft and lacks the plasticky feel often associated with synthetic materials. The mesh collar adds to the comfort and lockdown. The off-center lacing system ensures a secure fit without pressure points.
Furthermore, New Balance offers both standard and wide variations, catering to players with different foot widths. The Chevron studs on the soleplate deliver aggressive traction.
The Furon V7 Pro, priced at $215, is a must-try for players with wide feet seeking a comfortable and fast experience on the pitch.
5. Adidas X Crazy Fast Plus – Embrace the Ultra-Minimal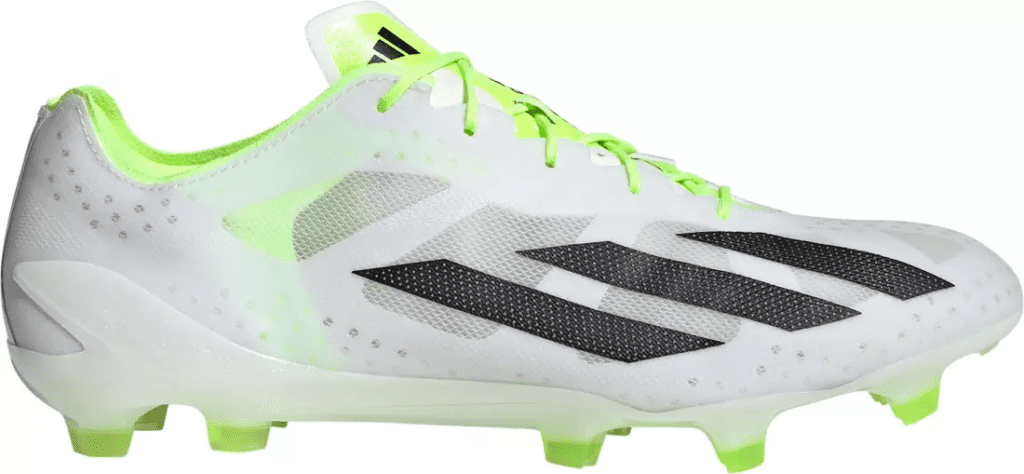 Last but not least, we have the Adidas X Crazy Fast Plus, the newest and lightest boot on our list, weighing just 172 grams.
With its Arrow Capacity speed skin upper, these boots offer an incredibly thin and barefoot-like sensation.
The Standalone tongue and centralized lacing system enhance adjustability and comfort. The speed frame outsole features Chevron studs, providing snappy and aggressive traction.
However, the downside is the premium price tag of $300. If you're after the most minimal and barefoot-like experience on the field, the X Crazy Fast Plus is an excellent choice.
Conclusion
In conclusion, these top five speed boots of 2023 offer lightweight, aggressive, and minimal designs, catering to players seeking that extra speed and edge.
Each boot brings its unique features and advantages, so be sure to pick the one that best suits your playing style and foot shape. Whether you're a traditionalist, a speed fanatic, or one who values comfort above all, there's a perfect speed boot waiting for you in 2023.
Have you tried any of these boots? Let me know your favorite in the comments below! And if I missed any noteworthy models, share them with me too. Until next time, happy playing!
---
Latest Posts