How Should Football Boots Fit?
How Tight Should Football Boots Be?
Football boots should be tight enough to provide a snug fit, but not so tight that they cause discomfort. The ideal fit will vary from player to player, but there are a few general guidelines that can be followed. First, make sure that there is enough space in the toe box to wiggle your toes. Second, the laces should be tight enough to secure the foot in place, but not so tight that they cut off circulation. Finally, the boots should feel snug around the ankle and heel, without putting too much pressure on these areas. By following these guidelines, you can ensure that your football boots provide a comfortable and secure fit.
In this article, we'll be going over the fit and feel of various football boots to see what's right for you. We'll also go over what to do if you want to get the best fit out of your boots. If you're looking for the best place to buy a comfortable pair of football boots, check out world soccer shop to find something that fits your style. Use promo code FINISH10 to get 10% off at checkout.
Are Football Boots True to Size?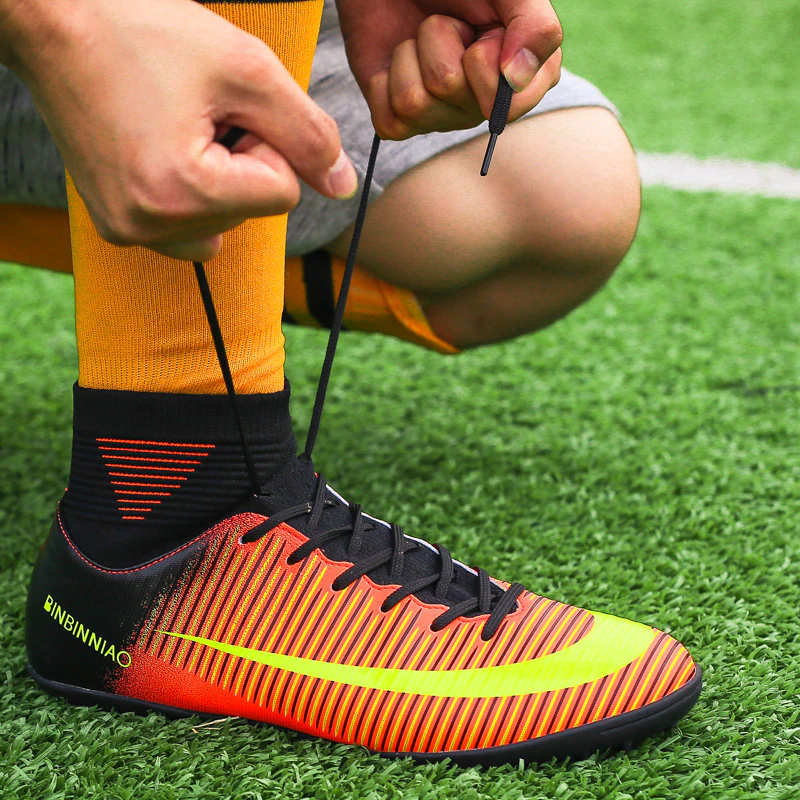 There is no simple answer when it comes to whether football boots are true to size. This is because there is a lot of variation between brands and styles. In general, it is a good idea to buy football boots that are the same size as your everyday shoes. This will give you enough room to wiggle your toes and provide extra cushioning for impact. It is important to make sure that the boots are not too big. If they are too loose, they can cause blisters and make it difficult to control the ball. As a result, it is best to try on different brands and sizes of football boots before making a purchase. By taking the time to find the right fit, you can ensure that your football boots will be comfortable and effective on the pitch.
Nike Boots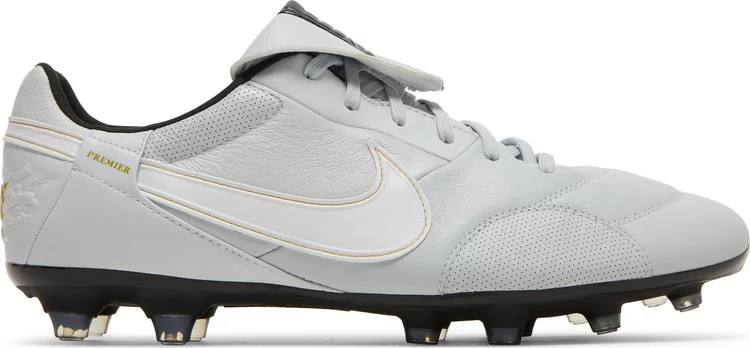 Nike football boots are known to run on the slimmer side. Boots like the Mercurial Vapor are slim through the mid-foot, allowing some additional room through the toe-box. The Phantom GT2 has a slightly wider fit for those that require more room. If you're concerned about finding the most comfortable fit, i'd suggest looking into the Tiempo Legend 9 or the Premier 3. These boots have a full leather upper that will adjust to the shape of your feet over time.
Adidas Boots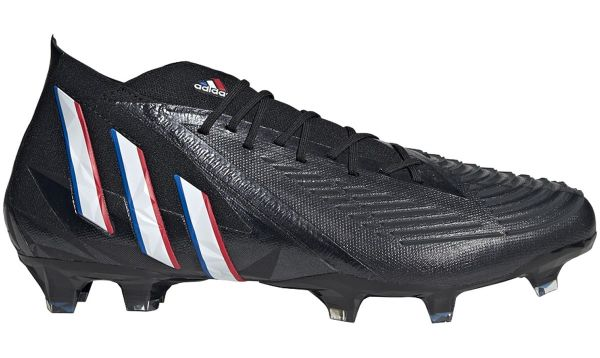 Adidas tends to offer boots with a slightly wider fit compared to Nike. The X Speedportal delivers a more barefoot feel while the Predator Edge has a heftier feel on feet. If you're a player with wider feet, Adidas' Copa Mundial is probably the best option on the market. The kangaroo leather on the Copas stretches considerably over time to accommodate almost any foot type.
Puma Boots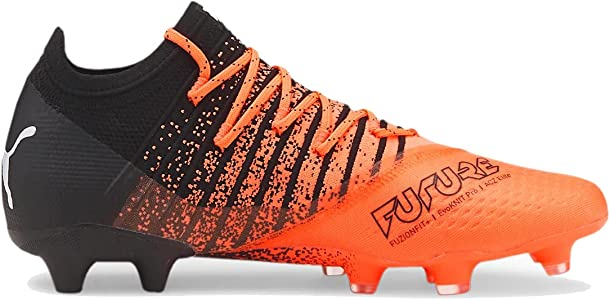 Similar to Nike, Puma designs football boots with a tight and streamlined fit. The flagship Puma Ultra Ultimate and Ultra 1.4 are good examples of this. These boots are snug through the mid-foot and allow just enough space within the toe-box area. If you're looking for something with a bit more stretch, the Future 1.3 is a great option for you. This boot is made with an elasticated upper that can accommodate both wide and narrow foot types.
New Balance Boots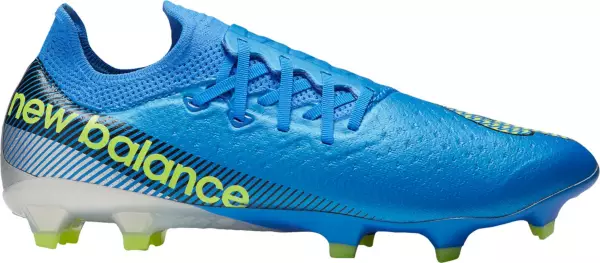 New Balance is known for having some of the most comfortably fitting boots on the market. Their boots have a wide toe-box to maximize space at the front, while still feeling tight through the mid-foot. The Furon V7 and the Tekela V4 are also some of the most comfortable New Balance boots to date. For those with really wide feet, New Balance also offers all of their boots in a wide variation in addition to the standard fit.
How to know if your Football Boots are too Big
There are a few things to look out for when trying to determine if your football boots are too big. First, make sure there is enough room in the toe box to wiggle your toes. You should also have about a half thumb's width of space between the end of your longest toe and the end of the boot. In addition, you should be able to comfortably lace up the boot without it feeling too tight or too loose. finally, walk around in the boots for a few minutes to see how they feel. If they rub or feel uncomfortable in any way, they may be too big. With a little trial and error, you'll be able to find the perfect fit for your feet.
How to Make Football Boots Fit Better
While a proper fitting pair of football boots is essential for any player, sometimes even the best-fitting boots can start to feel a bit loose after extended wear. If your boots are starting to feel a bit too roomy, there are a few things you can do to tighten them up. First, try wearing a thicker pair of socks. This will help to fill up any extra space in the boot and provide a snugger fit. If that doesn't work, you can try using grip socks. These are designed to provide more lockdown in your boots and can be found at most sporting goods stores. Finally, if your boots are still feeling too loose, you can always try taping your ankle for added support. By taking these steps, you can make sure that your football boots always fit snugly and provide the support you need on the field.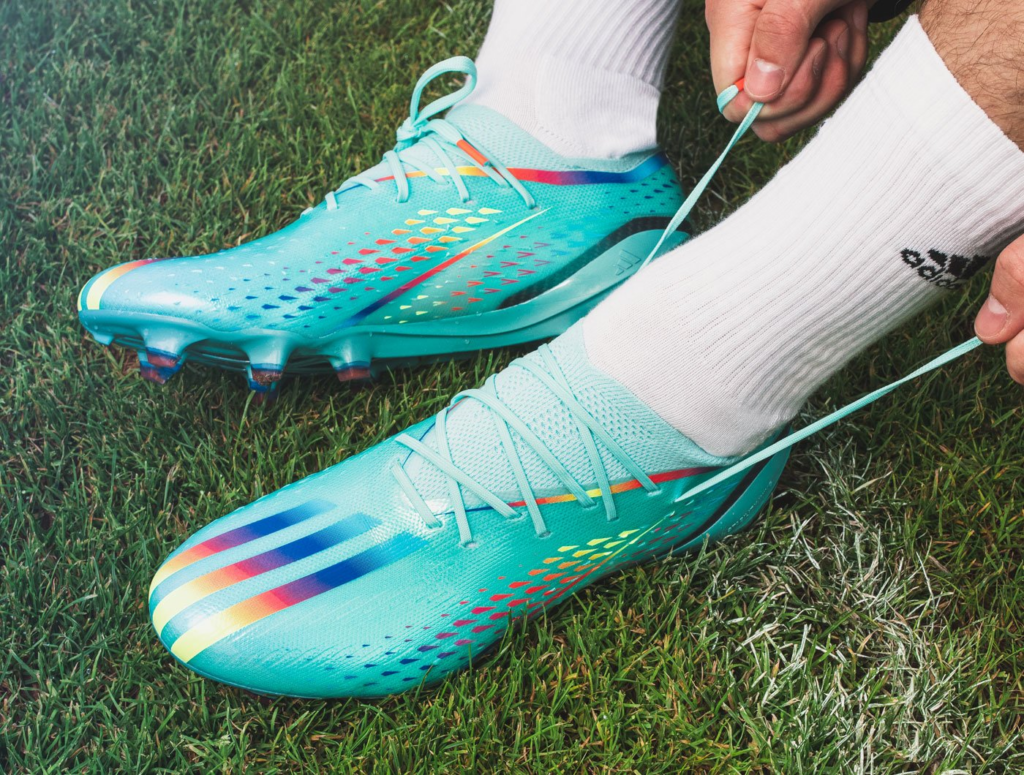 If your football boots are too tight, there are a few things you can do to improve the fit. First, try wearing thinner socks. This will help to take up some of the extra space in the boot and make it feel more comfortable. You can also try heat-molding the boot. This involves heating up the boot with a hair dryer and then putting it on, helping it mold to the shape of your foot. However, the best thing to do with boots that are too tight is to exchange them for a better size. Most companies will accept returns as long as the boots haven't been worn on the field.
What Size Football Boots Should I Get?
When choosing football boots, finding the right size is crucial. The boots should be snug, but not too tight. There should also still be enough room to wiggle your toes. Unless you're familiar with your sizing in a particular brand, try ordering the same size that you would wear in conventional sneakers. As stated before, it's important to try on football boots before making a purchase. This way, you can ensure that the boots are the right size, width, and style for your feet. If you have the opportunity, try going into a store to try some boots on in person.
---